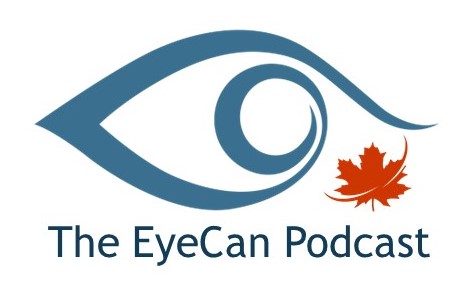 The EyeCan podcast features guest speakers from across Canada and innovative practitioners from around the world discussing diverse topics and how they impact ophthalmology. Topics range from emerging techniques and technologies to building individual resilience as Canadian physicians. Through it all, this podcast aims to build connections within the ophthalmological community, share our experiences, and to truly promote the value the profession brings to the lives of patients.
Episodes are available on the Practice Resource Centre, here.
Please contact Kim Tytler, Manager, Communications and Public Affairs, if you have episode ideas or would like additional information.