Ms. Physician and tackling life's transitions, generational influences
Friday, June 19
0630-0800
Crystal Ballroom
Canadian WIO invites women ophthalmologists, residents, and fellows to attend this breakfast symposium. The goal is to promote mentorship and camaraderie among women in ophthalmology, and provide opportunities for discussion about work-life issues unique to women in the medical field. A hot breakfast will be served. Advance registration required.
Learning objectives
At the end of this session, participants will be able to:
Develop mentorship and camaraderie among women in ophthalmology
Promote women in leadership roles in various organizations and meetings
Assess work-life issues unique to women in the field of medicine
Co-moderators
Dr. Yvonne Buys and Dr. Femida Kherani
---
| | |
| --- | --- |
| 0630 | Breakfast and registration |
| 0700 | Ms. Physician and tackling life's transitions, generational influences · Marianne Edwards |
---
Guest speaker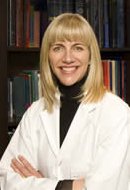 Marianne Edwards, BMSc, MD, FRCSC
Associate Clinical Professor
Department of Ophthalmology, University of Alberta
Dr. Edwards earned her medical degree (with distinction) at U Alberta, where she also did an ophthalmology residency. She was awarded a glaucoma fellowship to work with Dr. Allan E. Kolker at the Glaucoma Institute, St. Louis, Missouri. She is a fellow of the Royal College of Surgeons of Canada and a diplomate of the American Board of Ophthalmology (2002-2011).
During her studies, Dr. Edwards received a number of awards, including the Percy H. Sprague Prize in Medicine, the E.W. Kuder Scholarship in Surgery, and the Louise McKinney Postsecondary Scholarship in Medicine and Science.
Dr. Edwards' areas of research include evaluation of the optic nerve head in patients with glaucoma, risk factors among ocular hypertension and open-angle glaucoma patients, glaucoma management, and sulfite oxidase deficiency.