---
COS | Cataract | Cornea | Glaucoma | International ophthalmology | Neuro-ophthalmology | Oculoplastics | Pediatrics | Residents | Retina | Surgical teaching | Uveitis | Vision rehabilitation
---

COS GUEST LECTURER


---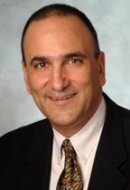 Alex V. Levin, MD, MHSc, FAAP, FAAO, FRCSC
Chief, Pediatric Ophthalmology and Ocular Genetics
Robison D. Harley, MD Endowed Chair in Pediatric Ophthalmology and Ocular Genetics
Dr. Levin completed a pediatric residency at the Children's Hospital of Philadelphia and an ophthalmology residency at Wills Eye Hospital in Philadelphia, followed by a pediatric ophthalmology fellowship at the Hospital for Sick Children in Toronto, where he spent 17 years. He was professor in the Departments of Pediatrics, Genetics, and Ophthalmology and Vision Sciences at the University of Toronto.
He is currently the chief of pediatric ophthalmology and ocular genetics at Wills Eye Hospital. He completed his MHSc in bioethics at the University of Toronto Joint Centre for Bioethics and was the director of postgraduate bioethics education at the University of Toronto.
CATARACT


---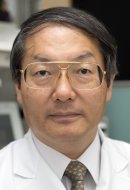 Takayuki Akahoshi, MD
Director of Ophthalmology
Mitsui Memorial Hospital, Tokyo
Dr. Akahoshi is a cataract specialist, who has been director of ophthalmology at a charity hospital in Tokyo for 23 years. He is well known as the inventor of the Phaco Pre-chop technique and as the initiator of micro-coaxial cataract surgery, which allows removal of a cataract through a 1.8-mm coaxial incision. Dr. Akahoshi developed an instrument and technique for implanting a 6-mm intraocular lens, which is now routine procedure. To teach his micro-incision cataract surgery (MICS) methods, he has conducted demonstrations and delivered lectures in 66 countries. He has developed a variety of surgical instruments, such as pre-choppers, phaco tips, electronic toric markers, drapes, MICS instruments including I/A tips, three-port sleeves, and intraocular lens injectors. In Japan, Dr. Akahoshi is known as the fastest and largest-volume surgeon, who operates though the smallest incision. In 2014 alone, he conducted 9541 cataract operations, and his record for shortest surgical time is 1 minute and 29 seconds.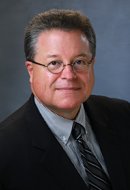 Warren E. Hill, MD, FACS
Medical Director, East Valley Ophthalmology
Arizona
Dr. Hill has been the medical director of East Valley Ophthalmology for the past 28 years. After earning his medical degree from the University of Arizona, he completed his ophthalmology training at the University of Rochester, Rochester, New York. Since then, he has devoted the majority of his professional activities to challenging anterior segment surgery and the mathematics of intraocular lens power calculations. He is best known for his work in helping physicians to obtain accurate IOL power calculations and serves as a consultant to industry in the field of intraocular lens mathematics and design.
Dr. Hill has published extensively, served as visiting professor for grand rounds at many institutions, delivered 15 named lectureships, and presented more than 550 clinical papers at both national and international meetings in 34 countries. In 2007, Dr. Hill was appointed the cataract and anterior segment subspecialty editor for the American Academy of Ophthalmology's Ophthalmic News and Education (O.N.E.) Network, a position he held until 2010. He has performed live surgery at ophthalmology meetings in North America, South America, and Europe. He is a member of the International Intra-Ocular Implant Club and has also received the American Academy of Ophthalmology's Achievement and Secretariat Awards. In 2014, Dr. Hill gave the American Society of Cataract and Refractive Surgery Innovator's Lecture.
Aside from ophthalmology, Dr. Hill's other passion is flying his military airplane, for which he is licensed as a multi-engine commercial pilot. With his close formation demonstration group, he has performed at air shows with venues as varied as local events to the Experimental Aircraft Association (Oshkosh) AirVenture.
CORNEA
---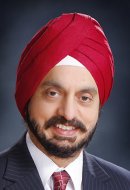 Professor Harminder Singh Dua, MBBS, DO
Chair, Clinical Council for Eye Health Commissioning
England
Professor Dua is the immediate past-president of the Royal College of Ophthalmologists, UK, and currently chairs the Clinical Council for Eye Health Commissioning. In the recent past, he has been editor in chief of the British Journal of Ophthalmology, president of the European Association for Vision and Eye Research (EVER) Foundation, and president of EuCornea and EVER. He is a member (distinguished Chair V) of the Academia Ophthalmologica Internationalis and holds an honorary chair as professor of Universita della Svizzera, Lugano, Switzerland.
Professor Dua has supervised 40 PhD students, delivered over 30 eponymous lectures, and has over 275 research publications, 20 published letters, and 14 book chapters to his credit. He is the recipient of over 150 prizes and awards including the 2013 Rotary Foundation Global Alumni Service to Humanity Award, the highest honour the foundation gives to its alumni and the prestigious Times Higher Education Award 2014 for the "Research project of the year."
Professor Dua has been endowed with honorary life memberships in the Pune Ophthalmological Society and the Medical Contact Lens and Ocular Surface Society, UK, and is a fellow of the Royal College of Physicians of Edinburgh. In 2010, he was named one of five ophthalmologists in the Times list of Britain's top doctors.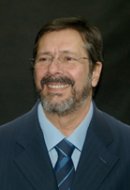 Paulo Ferrara, MD, PhD
Director, Paulo Ferrara Eye Clinic, Belo Horizonte, Brazil
Dr. Ferrara graduated in medicine in 1973 from the Federal University of Minas Gerais Medical School. He did a fellowship in cornea and contact lenses at San Gerald Hospital and presented his inaugural thesis on keratoconus and contact lens fitting in 1981.
Dr. Ferrara was a pioneer in refractive surgery in Brazil and cofounded the Brasilian Society of Refractive Surgery in 1985. He began private practice in 1983 and studied corneal implants at the Institute for Biological Sciences at the Federal University of Minas Gerais. In 1991, he implanted the first intrastromal corneal ring to treat severe myopia, using the microkeratome to create a flap and later developed the tunnelization technique that is currently used.
Dr. Ferrara initiated the use of rings to correct irregular corneas and astigmatisms after penetrating keratoplasty and, in 1996, implanted the first keratoconus patient. In 1999, he established Ferrara Ophthalmics to teach the technique worldwide.
Dr. Ferrara has authored articles in peer-reviewed journals and book chapters and given numerous invited lectures and courses at national and international meetings. He received several awards in Brazil and abroad and is a member of national and international scientific societies.
He is also founder and president of Ferrara y Hijos in Spain, and clinical director of the Dr. Paulo Ferrara Eye Clinic in Brazil. His current research interests focus on corneal biomechanics related to corneal rings and nomograms for predicting success of corneal transplants.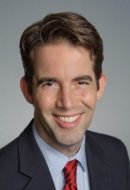 Michael D. Straiko, MD
Devers Eye Institute, Portland, Oregon
Dr. Straiko is an ophthalmologist who specializes in corneal, anterior segment, and refractive surgery. He earned his medical degree at the University of Cincinnati College of Medicine where he graduated in the top 1% of his class. He completed his ophthalmology residency at Washington University in St. Louis and subsequently concluded his studies with a fellowship in cornea and external disease at the Devers Eye Institute. Dr. Straiko cared for patients in a high-volume private practice for a year before returning to the Devers Eye Institute to join Dr. Mark Terry in practice.
Dr. Straiko is certified on the iFS femptosecond and VISX laser systems. His clinical and research interests involve corneal transplantation surgery including lamellar keratoplasty, keratoprosthesis implantation, and anterior segment reconstruction in addition to cataract surgery and other advanced surgical techniques.
GLAUCOMA
---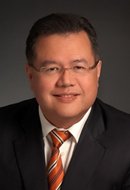 Professor Tin Aung, MBBS, MMed(Ophth), PhD(Lond)
Executive Director, Singapore Eye Research Institute
Deputy Medical Director (research), Senior Consultant and Head, Glaucoma Department, Singapore National Eye Centre
Professor, Department of Ophthalmology, Yong Loo Lin School of Medicine, National University of Singapore
Professor Aung's main research interests are angle closure glaucoma and the molecular genetics of eye diseases. With more than 350 publications to his credit, Professor Aung has been awarded over $15 million (US) in competitive research grant funding. He has received numerous awards, including the Singapore Translational Research (STaR) Investigator Award in 2014, the NMRC-Clinician Scientist Award in 2005 and 2008, the President's Science Award in 2009, the Nakajima (2007) and De Campo Awards (2013) from the Asia Pacific Academy of Ophthalmology, and the Alcon Research Institute Award in 2013.
Prof Aung is a member of the editorial boards of Ophthalmology, the Journal of Glaucoma, Eye, Graefe's Archive for Clinical and Experimental Ophthalmology, and six other journals. He also serves as a member of the Board of Governors of the World Glaucoma Association and is a board member of the Asia-Pacific Glaucoma Society and the Asian Angle Closure Glaucoma Club.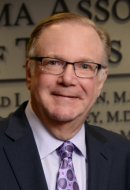 Ronald Leigh Fellman, MD
Attending Surgeon and Clinician, Glaucoma Associates of Texas
Associate Clinical Professor Emeritus, Department of Ophthalmology
University of Texas Southwestern Medical Center, Dallas, Texas
Dr. Fellman is president of Glaucoma Associates of Texas, a six-physician subspecialty group dedicated to the care of glaucoma patients. After graduating from Tulane Medical School, he completed his internship and ophthalmology residency at the University of Texas Southwestern Medical Center in Dallas and a fellowship in glaucoma at Wills Eye Hospital in 1983. He is the recipient of the first American Glaucoma Society (AGS) President's Award and Secretariat and Senior Honor Awards from the American Academy of Ophthalmology (AAO). He is past chair of the Patient Care Committee of the AGS and was AGS councilor to the AAO. Dr. Fellman has co-authored over 40 published papers and 15 book chapters on the medical and surgical management of glaucoma. He serves on the board of Cure Glaucoma, a foundation dedicated to reducing blindness from glaucoma at the global level. He enjoys fly fishing with his three daughters and wife, hiking, photographing nature, and music composition.
INTERNATIONAL AND PUBLIC HEALTH
---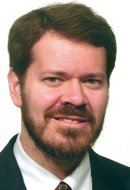 John H. Kempen, MD, MPH, MHS, PhD
Professor of Ophthalmology and Epidemiology
University of Pennsylvania Perelman School of Medicine
Dr. Kempen directs Penn's clinical Ocular Inflammation Service and the Ophthalmic Epidemiology and International Ophthalmology Unit. His research centres on the effects of treatment for patients with ocular inflammatory and infectious diseases. He serves as protocol chair for the Systemic Immunosuppressive Therapy for Eye Diseases (SITE) Cohort Study and the Multicenter Uveitis Steroid Treatment (MUST) Trial Follow-up Study. He is also president and co-founder with Dr. Demissie Tadesse and Professor Scott Lawrence of the eye care organization Sight for Souls, which is working on developing self-sustaining eye care centres in developing countries.
NEURO-OPHTHALMOLOGY
---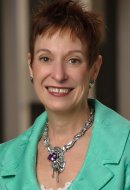 Deborah I. Friedman, MD, MPH, FAAN
Professor of Neurology and Neurotherapeutics and Ophthalmology
University of Texas Southwestern Medical Center, Dallas, Texas
Dr. Friedman directs the Headache and Facial Pain Program at the University of Texas Southwestern Medical Center. She is board certified in neurology and headache medicine and has a master's degree in public health from the University of Rochester with a focus on clinical research. She serves on the executive and steering committees of the Neuro-Ophthalmology Research and Disease Investigator Consortium (NORDIC) and the Idiopathic Intracranial Hypertension Treatment Trial.
Dr. Friedman is a fellow of the American Academy of Neurology, the American Headache Society, the American Neurological Association, and the North American Neuro-Ophthalmology Society (NANOS). She serves on the Board of Directors of the American Headache Society and is a past-president of NANOS. She is also a member of the American Academy of Ophthalmology. She has been elected to the "Best Doctors in America" yearly since 1998 and US News and World Report's Top Doctors since 2011.
Dr. Friedman received her undergraduate degree in engineering science at the Georgia Institute of Technology and her medical degree at Tulane University School of Medicine. She completed her neurology residency at Baylor College of Medicine, and a two-year neuro-ophthalmology clinical and research fellowship at the University of Southern California. Before joining University of Texas Southwestern, she served on the faculty at the State University of New York Upstate Medical University and the University of Rochester.
Dr. Friedman's publications include over 85 articles in peer-reviewed journals and 15 book chapters. Many of the articles are related to headache disorders including migraine and idiopathic intracranial hypertension.
OCULOPLASTICS
---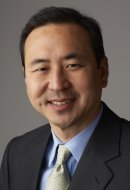 Don O. Kikkawa, MD, FACS
Professor and Chief
Division of Ophthalmic Plastic and Reconstructive Surgery
University of California at San Diego
Dr. Kikkawa joined the University of California at San Diego's ophthalmology faculty in 1993 and is co-director of the its Thyroid Eye Center. He is also a former director of UCSD's ophthalmology residency program.
Dr. Kikkawa earned a degree in biochemistry from UCSD, La Jolla, and his medical degree (magna cum laude) from St. Louis University School of Medicine, St. Louis, Missouri. His clinical interests include esthetic and reconstructive oculofacial surgery, orbital surgery, thyroid orbitopathy, craniofacial disorders involving the eyelids and orbits, and tumours.
Dr. Kikkawa is president of the American Society of Ophthalmic Plastic and Reconstructive Surgery, where he has also served as vice president (2012), and scientific program chair (2010). He has been on the Medical Advisory Board, American Society of Ocularists and a volunteer surgeon for Doctors Offering Charitable Services and Fresh Start Surgical Gifts.
Dr. Kikkawa is on the editorial board of Ophthalmic Plastic and Reconstructive Surgery and serves as scientific referee for several other important ophthalmology journals. He has produced numerous publications and has authored or contributed to several important titles on ophthalmic plastic and reconstructive surgery, including: Clinical Atlas of Procedures in Ophthalmic and Oculofacial Surgery (section editor), Ophthalmology Clinical and Surgical Principles, Color Atlas of Oculoplastic Surgery, Video Atlas of Oculofacial Plastic and Reconstructive Surgery, and Midfacial Rejuvenation.
Dr. Kikkawa's many honours include: Best Doctor in America; America's Top Doctor; San Diego Magazine's Physicians of Exceptional Excellence; AAO's Senior Achievement Award; the Marvin H. Quickert Thesis Award; the ASOPRS Research Award; and the Lester T. Jones Surgical Anatomy Award for Outstanding Contribution to Ophthalmic Plastic and Reconstructive Surgery.
PEDIATRICS
---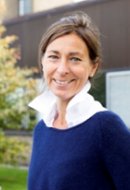 Ann Hellström, MD, PhD
Professor, Pediatric Ophthalmology and Senior Consultant
Queen Silvia Children's Hospital, Sahlgrenska University Hospital, Gothenburg, Sweden
Dr. Hellström earned her medical degree at the University of Gothenburg, where she held a research position in the faculty of medicine from 1996 to 1998 and earned her PhD in 1997. She held residencies in the departments of pediatrics and ophthalmology at Sahlgrenska University in Östra and Mölndal, Goteborg, respectively.
In 2004, she became a specialist in ophthalmology and in 2014 a consultant. She currently supervises 11 PhD students.
Residents' and young ophthalmologists' SYMPOSIUM
---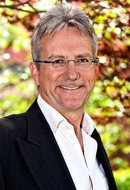 Tim Paziuk, CFP, CLU, ChFC
President, TPC Financial Group
Mr. Paziuk is the president of TPC Financial Group, a nation-wide financial advisory company that provides services exclusively for physicians and dentists. With over 36 years of experience in the financial industry, he has authored Professional Corporations: The Secret to Success and The Financial Navigator: Managing Your Success. Mr. Paziuk is a chartered and certified financial planner, chartered financial consultant and certified executor advisor, named as a Top Advisor in 2000/2002 by Advisor Edge.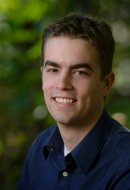 Ken Roberts, MD
Ophthalmologist
Fredericton, New Brunswick
Dr. Roberts completed his medical degree at Dalhousie University in 2007. He was the recipient of the Dr. Harold Ross McKean award for achieving the highest proficiency in ophthalmology. In 2012, he completed an ophthalmology residency at Dalhousie University, during which he was chief resident for two consecutive years. He also completed three research projects, which were awarded top honours in 2009, 2010 and 2011 and were presented internationally. He has published several papers in the fields of glaucoma and intraocular imaging.
Dr. Roberts started practice in Fredericton, New Brunswick in 2012. He is a comprehensive ophthalmologist, but has an interest in cataract surgery, retinal diseases, and pediatric ophthalmology. He has a keen interest in medical bioethics, as well as resident and medical student education.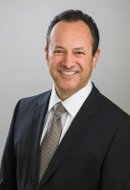 Guillermo Rocha, MD, FRCSC
President
Canadian Cornea, External Diseases and Refractive Surgery Society
Dr. Rocha is originally from Mexico City, Mexico. He obtained his medical degree at the Universidad Anahuac in Mexico City, followed by a research fellowship in microvascular surgery (Mexico City and Houston, Texas). He trained in ophthalmology at McGill University in Montréal and completed subspecialty training in ocular immunology and inflammation (McGill University), and cornea and external diseases (University of South Florida, Tampa).
He is currently president of the Canadian Cornea, External Diseases and Refractive Surgery Society, and past head of the Department of Surgery at the Brandon Regional Health Centre (2004-2009). He developed the Brandon Ophthalmic Surgical Course (BOSC Boot Camp), which fosters the training of ophthalmology residents in surgical techniques.
Dr. Rocha has been intensely involved in both basic and clinical research in the areas of corneal wound healing, refractive surgery, ocular immunology and corneal graft rejection. He currently resides in Brandon, Manitoba, where he provides surgical and medical eye care services to the Westman region. He is medical director of GRMC Vision Centre, he is on the active medical staff in the Brandon Regional Health Centre and Minnedosa District Hospital, and he is attending surgeon at Image Plus Laser Eye Centre in Winnipeg.
RETINA
---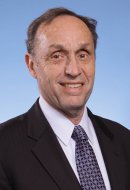 Lee Jampol, MD
Professor of Ophthalmology
Northwestern University, Chicago
Dr. Jampol's career has focused on clinical trials, inflammatory diseases (white spots) of the retina, cystoid macular edema, pharmacology of the retina, and central serous chorioretinopathy. He has also worked on diabetic retinopathy and age-related macular degeneration. Since 1985, when he became a member of the Data Monitoring Committee of the Macular Photocoagulation Study, he has been extensively involved in data monitoring and planning of clinical trials. He has been on the data-monitoring committees for the Macular Photocoagulation Study, the Submacular Surgery Trial, the Standard Care vs Corticosteroid for Retinal Vein Occlusion Study, and the Diabetic Retinopathy Clinical Research Trial, as well as corporate studies, and has served on the external advisory committees of the Latino Eye Study and the Beaver Dam Study.
Dr. Jampol has been president of the American Ophthalmological Society, trustee and vice-president of the Association for Research in Vision and Ophthalmology, president of the Macula Society, and chair of the Department of Ophthalmology at Northwestern University from 1983 to 2010.
Currently, Dr. Jampol is the chair of the Diabetic Retinopathy Clinical Research Network (DRCR.net), a collaborative network dedicated to facilitating multicentre clinical research on diabetic retinopathy, diabetic macular edema, and associated conditions.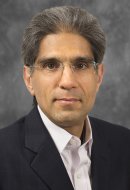 David Sarraf, MD
Clinical Professor of Ophthalmology
Jules Stein Eye Institute, University of California at Los Angeles
Dr. Sarraf is a clinical professor of ophthalmology at the Jules Stein Eye Institute and a member of the Retinal Disorders and Ophthalmic Genetics Division. He has published approximately 100 research papers, case reports, reviews, and book chapters.
The focus of Dr. Sarraf's research is the wet form of age-related macular degeneration, specifically, the evaluation and management of pigment epithelial detachment and retinal pigment epithelial tears.
Dr. Sarraf is a leader in retinal imaging and has published numerous papers on the subject of spectral domain OCT (optical coherence tomography). He was the first to describe ischemia of the deep retinal capillary plexus using this modality.
Dr. Sarraf is associate editor for the journals Retinal Cases and Brief Reports and OSLI Retina. He is a member of the Basic and Clinical Science Course committee of the American Academy of Ophthalmology (AAO), which recently completed editing the retina section; he has received Achievement and Secretariat awards from the AAO. He is also co-director of the Pacific Retina Club and the International Retinal Imaging Symposium and a member of the American Society of Retina Specialists, the Retina Society, the American Ophthalmological Society, the Gass Club, and the executive board of the Macula Society.
SURGICAL TEACHING
---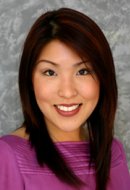 Elizabeth Yeu, MD
Corneal, Cataract, and Refractive Surgeon
Virginia Eye Consultants
Dr. Yeu received her doctorate of medicine through an accelerated undergraduate studies and medical school program from the University of Florida College of Medicine in 2003. She completed an ophthalmology residency at the Rush University Medical Center in Chicago, where she served as the chief resident. Dr. Yeu completed a fellowship in cornea, anterior segment and refractive surgery at the Cullen Eye Institute, Baylor College of Medicine, where she served as an assistant professor in the Department of Ophthalmology before joining Virginia Eye Consultants as a corneal, cataract and refractive surgeon. She dedicates her time to ophthalmology residency education as an assistant professor at the Eastern Virginia Medical School.
Dr. Yeu's areas of interest reflect both the cornea and cataract surgery specialties, including advanced options in the treatment of keratoconus, innovations in dry-eye disease diagnosis and treatments, surgical management of astigmatism, laser-assisted cataract surgery and complex lens-based surgery.
Dr. Yeu is an examiner for the American Board of Ophthalmology, she is a Young Ophthalmologists' Info editorial board member of the American Academy of Ophthalmology (AAO), and she serves as an editor for the Ophthalmic News and Education Refractive Surgery Subcommittee of the AAO. She is currently the chair of the American Society of Cataract and Refractive Surgery's Young Eye Surgeons Committee, and is part of the course selection process for the Refractive Surgery Annual Meeting subcommittee of the AAO.
Dr. Yeu has authored several journal articles and book chapters, including monographs on surgical astigmatism management, dry-eye disease and novel lens implant options for cataract surgery. Additionally, she is a reviewer for several journals.
Dr. Yeu is married and has two young children. She spends her spare time enjoying the quiet in the house when the kids are in bed, and loves to catch a musical or live theatre when such opportunities arise.
UVEITIS
---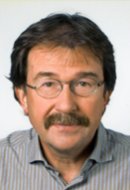 Manfred Zierhut, MD, PhD
Professor of Ophthalmology
University of Tuebingen, Germany
Dr. Zierhut has degrees in both chemistry and medicine and was a resident in ophthalmology at the University of Hannover and the University of Tübingen, Germany, and at the Massachusetts Eye and Ear Infirmary, Harvard Medical School.
His scientific interests include clinical and experimental immunology, especially uveitis, conjunctivitis, keratitis, eye diseases caused by systemic disorders, immunological mechanisms leading to uveitis, therapy of Behçet´s Disease, allergy of the eye, and dry-eye syndromes. He has completed more than 3000 surgical procedures, including lens and corneal transplantations, glaucoma operations, operations of the eye lids, the lacrimal gland or the muscles, perforating injuries, vitrectomies, retinal surgery, enucleations, surgery of the orbita.
Dr. Zierhut was president of the International Uveitis Study Group from 2009 to 2013. He is head of the German Uveitis Patient Interest Group and a member of the International Ocular Inflammation Society, the Tear Film and Ocular Surface Society, the International Behçet Group, the Society for Ophthalmo-Immunoinfectiology in Europe, and the Deutsche Ophthalmologische Gesellschaft.
He has written 130 journal articles, 65 book chapters, and 290 posters and presentations at conferences. He is the author or editor of 25 books, has given more than 850 lectures, and has been the chief organiser of 36 congresses, workshops, and meetings. Dr. Zierhut is editor in chief of Ocular Immunology and Inflammation.
VISION REHABILITATION
---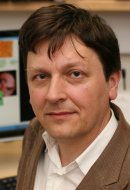 Dominic H. ffytche, MD, MRCP, MRCPsych
Institute of Psychiatry, King's College
London, UK
Dr. ffytche is an academic psychiatrist with a special interest in visual perception and its dysfunction. He is a clinical senior lecturer at the Institute of Psychiatry, King's College, London, and has published extensively on visual hallucinations in eye disease, both from clinical and visual neuroscience perspectives. He was awarded a Vision Research Fellowship (1993-1997) and a Clinician Scientist Fellowship (1998-2003) by the Wellcome Trust and is principle investigator on the National Institute for Health Research-funded SHAPED program (Study of Hallucinations in Parkinson's disease, Eye disease and Dementia).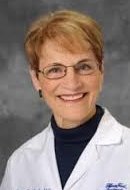 Lylas G. Mogk, MD
Director, Center for Vision Rehabilitation and Research
Department of Ophthalmology, Henry Ford Health System, Grosse Pointe and Livonia, Michigan
Dr. Mogk is director of the Center for Vision Rehabilitation and Research, and chair of the Advisory Board for the Michigan Bureau of Services for Blind Persons. She is past chair of the American Academy of Ophthalmology (AAO) Vision Rehabilitation Committee, which developed the SmartSight Initiative and contributed to gaining Medicare coverage for vision rehabilitation, and she represented the AAO on the American Medical Association's committee on older drivers.
Dr. Mogk's research interests have included depression with vision loss, Charles Bonnet Syndrome, the impact of wet versus dry age-related macular degeneration, and outcomes in vision rehabilitation. She co-authored a book for patients and families called Macular Degeneration: The Complete Guide to Saving and Maximizing Your Sight (Ballantine, 2003).
Dr. Mogk completed her BA at Vassar College, her master's degree at Indiana University, and her medical degree and ophthalmology residency at Wayne State University, which granted her its Distinguished Alumni Award in 2007. In 2010 she was honoured with the Migel Medal from the American Foundation for the Blind.