Awards
Lifetime Achievement Award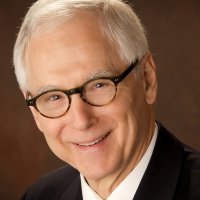 The Canadian Ophthalmological Society is pleased to recognize member ophthalmologists who have made a significant contribution to eye care during their lifelong career in medicine.
This Lifetime Achievement Award is presented to individuals who had made a sustained impact nationally and internationally on the growth of the profession and who have maintained the highest standard of patient care in their practice. The recipient of this award has also been a strong and positive role model in the community and an exemplary mentor and educator.
This year, the Society presents this award to Pierre Labelle, MD.
---
COS 2010 Awards of Excellence in Ophthalmic Research
Paper Presentations
1st place
Dean T. Jeffery
Vascular risk factors in patients with retinal emboli
2nd place
Hannah Chiu
Breaking down barriers in communicating complex Retinoblastoma information: Can pictures be the solution?
3rd place
Toby Chan
Intrastromal versus topical moxifloxacin in a rabbit model of Pseudomonas aeruginosa keratitis
Poster Presentations
1st place
Stephanie Proulx
Tissue engineering of a posterior corneal substitute using the self-assembly approach
2nd place
Toby Chan
Descemet - stripping automated endothelioal keratoplasty versus triple procedure: A comparative case series on visual outcome an complications
3rd place
Boram Hong
Visual function in school age children with a history of prematurity: Preliminary results