Sponsorship information

2019 sponsors

Travel | Accommodations

Do you need a travel visa?

Ottawa tourism




FUTURE SYMPOSIA
September 10-12, 2020
September 9-11, 2021
September 8-10, 2022

Faculty
Symposium organizers
Symposium faculty
---
Faculty biographies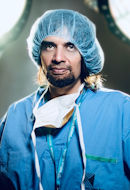 Ike K. Ahmed, MD, FRCSC
Ike Ahmed is a fellowship-trained glaucoma, cataract, and anterior segment surgeon with a practice focus on the surgical management of glaucoma, complex cataract and intraocular lens complications. He is board certified in ophthalmology in Canada and the USA, and is an active member of numerous national and international societies.
Dr. Ahmed has become world renowned for his skills and groundbreaking work in the diagnosis and surgical treatment of highly complex eye diseases including glaucoma and surgical complications. He is recognized as being one of the most experienced complex eye surgeons in the world and has trained numerous surgeons in innovative surgical techniques. Furthermore, he has been at the leading edge of novel treatments for glaucoma, cataract and lens implant surgery. Patients are referred to him locally, nationally, and from around the world. He has been invited to perform surgery in 4 continents across the globe. In 2010, Dr. Ahmed was selected as one of Canada's "Top 40 Under 40" - a prestigious national award recognizing significant achievements at a young age. In 2014, Dr. Ahmed was selected to receive the prestigious Binkhorst medal at ASCRS, which has been awarded to the world's most prominent ophthalmologists whose careers have made significant contributions to the science and practice of ophthalmology. The American Glaucoma Society honoured him with the AGS Surgery Day Lecture, and the UKISCRS bestowed him with the Pearce Medal Lecture in 2015. In 2017 he awarded the "Innovator of the Year" by the Eye Physicians and Surgeons of Ontario. Dr. Ahmed was recently recognized as the "3rd most influential ophthalmologist" in the world by the news magazine The Ophthalmologist.
Dr. Ahmed has a keen interest in the development of advanced microsurgical devices and techniques in glaucoma surgery and complicated cataract extraction, and is actively involved in research and medical education at a national and international level. He has received research grants to study glaucoma medications, glaucoma laser and surgical devices/techniques, angle closure glaucoma, anterior segment and retinal/optic nerve imaging in glaucoma, cataract surgical techniques and devices, and intraocular lens designs. Dr. Ahmed has designed innovative glaucoma diamond scalpels for surgery, microsurgical instrumentation, and devices, implants, and techniques for the management of the dislocated cataract, iris reconstruction, and glaucoma implant devices. He has done pioneering work in innovative glaucoma surgery, developing and coining the term "Micro-Invasive Glaucoma Surgery (MIGS)" as a new genre of surgical approaches and devices. He also performed the first laser cataract surgery in Canada. As a result of his innovative expertise, Dr. Ahmed has been asked to consult for a variety of companies and manufacturers, especially pertaining to the development of new devices and technologies.
He founded and directs The Toronto Cataract Course and the COS Surgical Teaching Series, as well as a number of AAO and ASCRS Courses. He directed the third International Congress on Glaucoma Surgery in May 2006 in Toronto. He sits on the editorial boards of Ophthalmology, Ophthalmology-Glaucoma, Journal of Glaucoma, Canadian Journal of Ophthalmology, EyeNet, Ocular Surgery News, Cataract and Refractive Surgery Today, and is a reviewer for numerous journals. In 2018 he was appointed as the Chief Medical Editor of Glaucoma Today.
Dr. Ahmed has published over 150 peer-reviewed papers, and has published books on Glaucoma Surgery and Intraocular Lens Surgery. He has won five film festival awards, ten best papers of session, and a poster award at ASCRS, as well as an ESCRS first place video award and AAO "Best of Show" award. He has given over 1000 scientific presentations thus far in his career, including 40 visiting professor's lectures around the world.
He is currently an assistant professor at the University of Toronto, and a Clinical Professor at the University of Utah. He is the Director of the Glaucoma and Advanced Anterior Segment Surgery (GAASS) fellowship at the University of Toronto, and Director of Research at the Kensington Eye Institute, University of Toronto. He has trained glaucoma specialists who are now practicing in Canada and around the world, as well as residents and medical students. Dr. Ahmed has a large tertiary glaucoma/cataract practice at Prism Eye Institute (www.prismeyeinstitute.com) in the Greater Toronto Area, and primarily performs surgery at Trillium Health Partners, Mississauga, Ontario, the Kensington Eye Institute, University of Toronto, Toronto, Ontario, and TLC Mississauga.
Financial disclosure: Dr. Ahmed has/had an affiliation (financial or otherwise) with a for-profit and/or not-for-profit organization:
Aequus
Aerie Pharmaceuticals
Alcon
Allergan
ArcScan
Bausch + Lomb
Beaver Visitec
Camras Vision
Carl Zeiss Meditec
CorNeat Vision
Ellex
ElutiMed
Equinox
Genentech
Glaukos
Gore
Iantech
InjectSense

Iridex
iStar
Ivantis
Johnson & Johnson Vision
KeLoTec
LayerBio
Leica Microsystems
MicroOptx
New World Medical
Omega Ophthalmics
PolyActiva
Sanoculis
Santen
Science Based Health
Sight Sciences
Stroma
TrueVision
Vizzario
---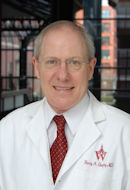 Harry A. Quigley, MD
Glaucoma
Dr. Quigley was born in St. Louis and is a graduate of Harvard College and Johns Hopkins Medical School (Alpha Omega Alpha). After ophthalmic residency at the Wilmer Institute, he did a fellowship with Douglas Anderson at the Bascom Palmer Eye Institute, Miami. He became the A. Edward Maumenee Professor of Ophthalmology in 1994, directing both the Glaucoma Center of Excellence and, until 2011, the Dana Center for Preventive Ophthalmology at Wilmer. He was a founding member of the American Glaucoma Society, serving for 8 years as its Secretary. He was elected to 5 year terms as chief executive officer of the Association for Research in Vision and Ophthalmology (ARVO) and Editor-in-Chief of Investigative Ophthalmology and Visual Science.
He has published over 400 peer-reviewed articles, and his reports are the most cited in the ophthalmic literature over the last 30 years (Archives of Ophthalmology, 2007; h-index=121, i10-index=371, with 65,000 citations). He has been honored with the Friedenwald, Joanne Angle and Epstein Mentoring Awards by ARVO, the Doyne Medal by the Oxford Ophthalmological Congress, the Leslie Dana Medal by the St. Louis Society for the Blind, and by research awards from Research to Prevent Blindness, the Alcon Research Award (twice), the European Society of Ophthalmology (Prix Jules Francois), the Chicago Ophthalmological Society (best teacher), Ophthalmological Society of Scotland (Mackenzie Medal), Australian Society of Ophthalmology (Gregg Medal), Irish Ophthalmological Society (Mooney Medal), and the New York Academy of Sciences (Lewis Rudin Prize). He is an ARVO Gold Fellow and a Life Achievement Honor Awardee of the American Academy of Ophthalmology. He has given 45 named lectures, including the 66th Edward Jackson Lecture (AAO).
Dr. Quigley has trained 65 glaucoma clinician--scientists who lead glaucoma centers in the U.S. and worldwide. His research has improved the early diagnosis of glaucoma and has developed instruments and techniques to identify glaucoma damage better. His investigations found that early glaucoma damage preceded existing detection methods. He was the first to report on long-term success with laser iridotomy. His suturing technique for trabeculectomy has been widely adopted.
He has participated in pioneering studies of the epidemiology, morbidity and progression rate of glaucoma and other eye disease in American, African, Asian, and Hispanic populations, serving as a consultant to the World Health Organization. He conceptualized new roles for iris and choroidal volume change as risk factors in angle closure glaucoma. In the laboratory, he has demonstrated successful gene therapy to protect retinal ganglion cells from experimental glaucoma, and developed glaucoma models in monkeys, rats and mice.
Dr. Quigley is an advocate of natural gardening techniques in ecorestoration projects in Baltimore, developing Poplar Hill Park (see www.waytogarden.net). He is a Horticultural Assistant at the National Aquarium, Baltimore. His son, David, is on the University of California San Francisco faculty in Oncology and Epidemiology as a bioinformatics specialist in cancer research. His daughter, Erica, is a landscape architect, designing outdoor play spaces. He loves being asked about his 2 grand-daughters.
Financial disclosure: Dr. Quigley has/had an affiliation (financial or otherwise) with a for-profit and/or not-for-profit organization:
Graybug Vision
Gore
Heidelberg Instruments
IDx
Kali Care
National Institutes of Health (NIH)
Sensimed