Symposium speakers
Advancing Retinal Surgery: Speed & 3D Visualization

Friday, March 3, 2017
1000-1100

The Evolving Frontier of Vitreoretinal Surgery

Saturday, March 4, 2017
1000-1100
---
Advancing Retinal Surgery: Speed & 3D Visualization
Friday, March 3, 2017
1000-1100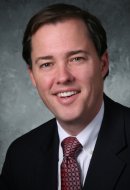 Thomas M. Aaberg, Jr., MD
Dr. Aaberg finished his undergraduate training at Dartmouth College, receiving his degree from Thayer School of Engineering. He went on to medical school at the University of Wisconsin and completed his residency training and a vitreoretinal surgical fellowship, along with the prestigious chief residency position at the Bascom Palmer Eye Institute. Following this, he completed an ocular oncology fellowship at the University of California.
After completing his medical training, Dr. Aaberg became the director of the Ocular Oncology Unit at Emory University, the director of Ocular Photography and Ultrasonography, and the Atlanta Veterans Administration Hospital's retina service director. From 2001 to 2008, he practised with Associated Retinal Consultants in Michigan.
Dr. Aaberg has been an investigator in 20 clinical trials, he has authored over 30 peer-reviewed articles, and has written seven textbook chapters. He completed the American Academy of Ophthalmology's Leadership Development Program in 2007 and received an Achievement Award from the American Academy of Ophthalmology in 2008.
Dr. Aaberg is board certified in ophthalmology and has extensive training in retinal diseases and ocular tumours. He is an active member in the American Academy of Ophthalmology, the American Society of Retinal Specialists, Michigan Society of Eye Physicians, The Retina Society, and the American Association of Ophthalmic Oncologist and Pathologists.
He is passionate about teaching and research. As an adjunct clinical professor at Michigan State University, he trains medical students and residents. He is currently investigating therapies for ocular melanoma, age-related macular degeneration, diabetic retinopathy, and retinal vascular disorders, as well as advancing vitreoretinal surgery techniques.
Financial disclosure: I have/had an affiliation (financial or otherwise) with a commercial organization during the past two years:
Alcon
Bausch + Lomb
True Vision
---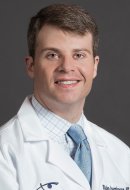 Blake Isernhagen, MD
Dr. Isernhagen is a native of Kentucky where he currently practises uveitis and vitreoretinal surgery. He attended the University of Oklahoma College of Medicine graduating with high distinction. He completed his residency training at the Dean McGee Eye Institute in Oklahoma City followed by a uveitis fellowship at the Bascom Palmer Eye Institute in Miami, Florida.
Last year Dr. Isernhagen was the William H. Ross fellow in vitreoretinal surgery at the University of British Columbia in Vancouver. He is board certified and joined Retina Associates of Kentucky in August 2016 where he is actively involved in the joint vitreoretinal fellowship training program with the University of Kentucky.
Dr. Isernhagen has authored and co-authored numerous articles and book chapters in addition to giving many podium presentations at national meetings. He is involved in many clinical trials and enjoys participating in clinical research.
---
The Evolving Frontier of Vitreoretinal Surgery
Saturday, March 4, 2017
1000-1100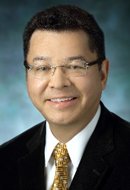 Fernando Arevalo, MD, FACS
Dr. Arevalo has been recognized as one of the leading ophthalmologists in South America. In 2001, he founded the Arevalo-Coutinho Foundation for Research in Ophthalmology. In 2011, Dr. Arevalo was invited by Johns Hopkins University in Baltimore to work as a professor of ophthalmology and the chief of the retina division of the King Khaled Eye Hospital in Riyadh, Saudi Arabia, for a four-year tenure (2011-2015). In 2015, he was appointed to the Wilmer Eye Institute of the Johns Hopkins University School of Medicine as the Edmund F. and Virginia B. Ball professor of ophthalmology in the retina division and chief of ophthalmology at Johns Hopkins Bayview Medical Center.
As a clinical scientist, Dr. Arevalo has produced more than 800 scientific publications (more than 240 on MEDLINE) and 12 books. He has presented more than 700 scientific papers and more than 1000 invited lectures in North America, South America, Central America, Europe, Africa, and Asia, leading to international recognition and many awards.
Financial disclosure: I do not have an affiliation (financial or otherwise) with a commercial organization.
---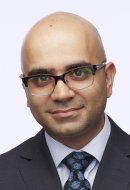 Netan Choudhry, MD, FRCSC, DABO
Director of Vitreoretinal Surgery
Herzig Eye Institute
Toronto, Ontario
Dr. Choudhry grew up in Toronto, Ontario and he completed his medical degree at Georgetown University in Washington, DC. He subsequently completed his residency in ophthalmology at the University of Pennsylvania Scheie Eye Institute in Philadelphia. He then went on to complete a two-year fellowship in vitreoretinal surgery at the Massachusetts Eye & Ear Infirmary Harvard Medical School. Dr. Choudhry is board certified in Canada and the United States.
He is active in clinical research with an emphasis in retinal imaging and has published in the New England Journal of Medicine, The Lancet, and the American Journal of Ophthalmology, among others.
Dr. Choudhry is on the board of directors at the American Society of Retina Specialists and is presently the program chair for the Canadian Retina Society. He also works as the retina section editor of the Canadian Journal of Ophthalmology and serves as a faculty member at the Massachusetts Eye & Ear Harvard Medical School Annual Vitrectomy Course.
Dr. Choudhry enjoys teaching students and resident/fellow physicians and is exploring new approaches to education. He has worked on the development of remote learning programs for teaching ophthalmology in underserved areas and has actively participated in webinar lectures. He has lectured both nationally in Canada and globally.
As a vitreoretinal surgeon, Dr. Choudhry specializes in diseases of the retina and vitreous including: diabetic retinopathy, age-related macular degeneration, retina vein occlusion, retinal detachment among many others. He is also certified in femtosecond laser-assisted cataract surgery.
Financial disclosure: I have/had an affiliation (financial or otherwise) with a commercial organization.
Alcon
Bayer
Novartis
Optos
Topcon
---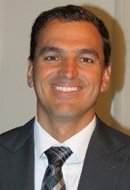 Flavio Rezende, MD, PhD
Dr. Rezende is associate professor and director of the Retina Service at the Université de Montréal, a vitreoretinal surgeon at the Maisonneuve-Rosemont Hospital, and associate professor in the Department of Ophthalmology, Pontifícia Universidade Católica, Rio de Janeiro, Brazil. An active academic teacher, Dr. Rezende is in charge of the Vitreoretinal Fellowship Program at U. de M. as well an ophthalmology residents exchange program with University of São Paulo and Pontifícia Universidade Católica, Rio de Janeiro, Brazil. He leads the surgical simulation virtual reality teaching unit in the Department of Ophthalmology, U. de M.
As a surgical translational researcher, Dr. Rezende has developed and improved complex vitreoretinal surgical techniques to manage different vitreoretinal diseases (including vitreoretinal endoscopy, suprachoroidal buckling and transconjunctival drainage of choroidal detachment) and to obtain vitreous biopsies in an ambulatory setting. Dr. Rezende's key interests include the discovery of new pathways and molecules to explain and treat chorio-retinal vascular diseases of the eye, including diabetic retinopathy and age-related macular degeneration, and retinal chip implant surgery.
Financial disclosure: I have/had an affiliation (financial or otherwise) with a commercial organization during the past two years:
Bausch + Lomb
Bayer
Novartis
iBIONICS
---