Guest speakers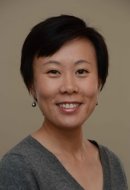 Alice Y.Y. Cheng, MD, FRCPC
Endocrinologist, Trillium Health Partners and St. Michael's Hospital
Assistant Professor, Department of Medicine, University of Toronto
Dr. Cheng is a member of the Division of Endocrinology and Metabolism at Trillium Health Partners (Credit Valley Hospital) in Mississauga and St. Michael's Hospital in Toronto and an assistant professor in the Department of Medicine at the University of Toronto. After finishing medical school, internal medicine, and endocrinology training at the University of Toronto, she completed the Master Teacher Program offered through the Department of Medicine. Dr. Cheng served on a variety of committees (including the steering committee, expert committee, and dissemination and implementation committee) for the 2003 and 2008 Canadian Diabetes Association clinical practice guidelines. She chaired the 2013 guidelines committee. Dr. Cheng is actively involved in continuing education and received a Certificate of Recognition from the Ontario College of Family Physicians for her contributions to diabetes care and family medicine education.
---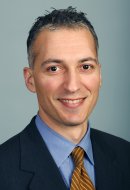 Dean Eliott, MD
Associate Director, Retina Service
Stelios Evangelos Gragoudas Associate Professor of Ophthalmology, Massachusetts Eye and Ear Infirmary and Harvard Medical School
Dr. Eliott attended Duke University before receiving his medical degree from Vanderbilt University School of Medicine. He completed his residency at the Wilmer Eye Institute, Johns Hopkins Hospital, and he received his vitreoretinal fellowship training at the Duke Eye Center, Duke University Medical Center. He then served as chief resident and vitreoretinal faculty member at the Duke Eye Center. Following this, Dr. Eliott was the director of the Retina Service and associate professor of ophthalmology at the Kresge Eye Institute at the Wayne State University School of Medicine. Before joining the Massachusetts Eye and Ear Infirmary, he was director of the Doheny Retina Institute and professor of ophthalmology at the Doheny Eye Institute and the University of Southern California Keck School of Medicine.
Dr. Eliott has been the principal investigator for many clinical trials, and he has written over 100 articles and chapters in ophthalmic journals and textbooks. Dr. Eliott's special interests lie in the areas of diabetic retinopathy, macular degeneration, retinal detachment, trauma, and surgery for complex retina-vitreous disorders.
---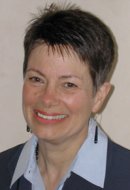 Brenda L. Gallie, MD, FRCSC, CM, OOnt
Director, Retinoblastoma Program, SickKids Hospital, Toronto
Adjunct Scientist and Staff, Ocular Oncology Clinic, Princess Margaret Cancer Centre
Dr. Gallie has focused on the rare cancer in children, retinoblastoma. She is director of the Retinoblastoma Program at SickKids Hospital, professor of medical biophysics, molecular genetics and ophthalmology and vision science at the University of Toronto, staff in ocular oncology at Princess Margaret Cancer Centre, and a member of the affiliated faculty of Techna. Dr. Gallie was named Distinguished Scientist of the Canadian Institutes for Health Research, she has received the Order of Ontario, and she is a Member of the Order of Canada.
For 40 years, Dr. Gallie and her research teams have focused on optimizing care for retinoblastoma, learning fundamental principles of cancer, genetics and translational medicine by studying this rare disease. This work has led to the recognition that cancer is a genetic disease; showed how to find tumour suppressor genes; illustrated the role of progressive genomic instability from normal to cancer; and resulted in the development of top-quality molecular diagnostics in a business model with the patient foremost.
Dr. Gallie's teams have developed the first ever national guidelines for care for Canada, now adopted in Kenya. With worldwide stakeholders, including retinoblastoma survivors, One Retinoblastoma World (1RBW) has emerged as a constellation model of collaborative governance that supports multi-organization partnerships and inspires innovative thinking and problem-solving. Dr. Gallie's new lab is the world: participants at the 2014 1RBW meeting in Toronto represented 44% of the retinoblastoma ongoing studies map and set the stage for a global learning system, iteratively advancing care based on evidence from the bedside, everywhere.
---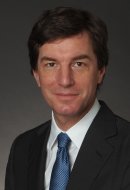 Professor Dr. Florian Gekeler
Chair, Department of Ophthalmology
Stuttgart Hospital
Florian Gekeler chairs the Department of Ophthalmology in Stuttgart, the state capital of Baden-Württemberg in the southwest of Germany. He is also a leader in the Eyelab at Tübingen University. His clinical interests include retinal and lens surgery, and his research covers such areas as retinal implants, electrical stimulation for degenerative retinal diseases, and high-altitude ophthalmology. He is married to Katrin Gekeler, who is also an ophthalmic surgeon, and they have a son, Maximilian. Despite his busy schedule, Dr. Gekeler "tries to be in the mountains as often as possible."
---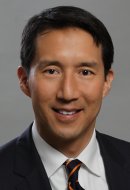 Allen C. Ho, MD
Director of Retina Research, Wills Eye Hospital
Professor of Ophthalmology, Thomas Jefferson University School of Medicine
Dr. Ho has authored many textbooks including Age Related Macular Degeneration Diagnosis and Treatment, The Wills Eye Hospital Color Atlas, and Synopsis of Retinal Disease. He is also editor-in-chief of Current Opinion in Ophthalmology and chief medical editor of Retina Today. He is a member of the Scientific Editorial Boards of Retina Cases and Brief Reports, Ophthalmic Surgery, Lasers and Imaging, Retinal Physician, and Ocular Surgery News.
Dr. Ho has received multiple clinical research grants to investigate new treatments for macular diseases sponsored by the National Eye Institute. He has received the American Academy of Ophthalmology's Senior Achievement Award and the American Society of Retina Specialists Crystal Apple Award. He maintains a special interest in macular diseases, diabetic retinopathy, surgical retinal diseases, and clinical trials investigating new treatments for vitreoretinal diseases.
---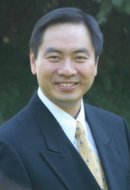 Peter J. Lin, MD, CCFP
Director Primary Care Initiatives, Canadian Heart Research Centre
Associate Editor, Elsevier WebPortal - Practice Update Primary Care
Dr. Lin is the director of Primary Care Initiatives at the Canadian Heart Research Centre. In addition to operating two busy family practices in Toronto, he is currently the health columnist for CBC Radio and the CBC News medical specialist. In 2013, Dr. Lin presented over 100 lectures on a wide variety of topics. He has also been the guest editor for Focus on Cardiology, a consultant for Perspectives in Cardiology, and an editorial board member for The Canadian Alzheimer Disease Review. He is currently the associate editor for the Elsevier WebPortal - Practice Update Primary Care. Dr. Lin was also a contributing author to the 2013 Canadian Diabetes Association Clinical Practice Guidelines. In 2011, Dr. Lin received a teaching award from the College of Family Physicians of Canada.
---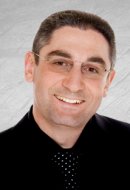 Theodor Stappler, MD
St Paul's Eye Unit, Royal Liverpool University Hospital
Dr. Stappler graduated from Hanover Medical School in Germany and completed his ophthalmology training in Bremen, Germany. Currently, he provides vitreoretinal and medical retina services as a consultant vitreoretinal surgeon and clinical lead in surgical retina with St Paul's Eye Unit, Royal Liverpool University Hospital. His research interests include the development of novel tamponade agents for vitreoretinal surgery. He is also the clinical lead for the Silicone Oil Tamponade Research Group at Liverpool University, which brings together experts in physics, clinical engineering, interface science, and clinical ophthalmology to design novel tamponade agents. In the last 10 years, this group has established a track record in translational research, bringing such products as Densiron 68® and Siluron 2000® from the laboratory to the market.
---