Guest speakers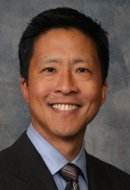 Carl C. Awh, MD
President, Tennessee Retina
Nashville, Tennessee
Dr. Awh is president of Tennessee Retina, a group retina practice in Nashville, Tennessee. Dr. Awh (pronounced "Oh") completed a fellowship in vitreo-retinal surgery and research at the Duke University Eye Center with Dr. Robert Machemer before beginning his career at Johns Hopkins, where he was the founding co-director of the Microsurgery Advanced Design Laboratory.
Dr. Awh joined Tennessee Retina in 1994. He holds six United States patents and has designed dozens of commercially successful vitreo-retinal instruments. He lectures at conferences throughout the world and serves on the Board of Directors of both the American Society of Retina Specialists (ASRS) and the European Society of Retina Specialists.
Dr. Awh is the recipient of honour awards from the American Academy of Ophthalmology and the ASRS. He is an examiner for the American Board of Ophthalmology and is the founding director of the Retina Fellows' Forum, an annual educational meeting for senior vitreo-retinal fellows.
Dr. Awh is the happily married father of three children. He enjoys golf, triathlon, music, and travel.
---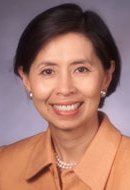 Emily Y. Chew, MD
Deputy Director, Division of Epidemiology and Clinical Research
National Eye Institute
Bethesda, MD
Dr. Emily Y. Chew is the deputy director of the Division of Epidemiology and Clinical Research at the National Eye Institute. She earned her medical degree from University of Toronto. Following her residency in ophthalmology, also at U of T, she completed fellowship training in medical retina at Johns Hopkins University and the University of Nijmegen in the Netherlands. She was an assistant professor at the University of Toronto for three years before joining the National Eye Institute/National Institutes of Health in Bethesda, MD in 1987.
Dr. Chew is the chief of the Clinical Trials Branch of the division. The ocular diseases evaluated through numerous clinical trials are diabetic retinopathy and age-related macular degeneration, two of the leading causes of blindness in America. A number of other eyes diseases including venous occlusions, ocular von Hippel-Lindau disease and macular telangiectasia are also being investigated.
Trials in diabetic retinopathy have resulted in highly effective strategies that may reduce rates of severe vision loss by as much as 95%. Clinical trials conducted by this division also demonstrate that medical management of diabetic retinopathy is important in reducing its progression. Treatment with antioxidants and minerals has led to a reduction in vision loss in patients with age-related macular degeneration, as tested in the Age-Related Eye Disease Study (AREDS). This is the first trial to show such a beneficial effect in this ocular condition. The second clinical trial on nutritional supplements, the AREDS2, has also demonstrated the importance of additional nutrients, lutein and zeaxanthin for the treatment of age-related macular degeneration.
Dr. Chew has chaired committees associated with the American Academy of Ophthalmology regarding educational materials for residents and practising ophthalmologists, worldwide. She is on the editorial boards of medical journals in the fields of ophthalmology and diabetes.
The coauthor of more than 275 publications and book chapters, Dr. Chew has been a featured lecturer at numerous national and international professional symposia. She continues her research focus on improving the treatment of patients with diabetic retinopathy and age-related macular degeneration.
---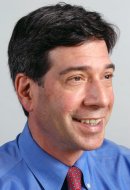 Jay S. Duker, MD
Director, New England Eye Center
Professor and Chair, Department of Ophthalmology
Tufts Medical Center
Tufts University School of Medicine
Boston, MA
Dr. Duker is director of the New England Eye Center, professor and chair, Department of Ophthalmology at both Tufts Medical Center and the Tufts University School of Medicine. The New England Eye Center is a multi-specialty academic practice with eight offices throughout eastern Massachusetts.
Dr. Duker received his medical degree magna cum laude from Jefferson Medical College. He did both his ophthalmology residency and a two-year fellowship in vitreo-retinal diseases at the Wills Eye Hospital in Philadelphia. His clinical practice is limited to medical and surgical diseases of the posterior segment with particular emphasis on macular diseases, posterior uveitis, and intraocular tumours. He has published more than 180 journal articles, with his major research interests focused on optical coherence tomography, retinal vascular disease, and drug delivery. His textbook, Yanoff and Duker's Ophthalmology, is one of the best-selling ophthalmic texts over the past decade.
---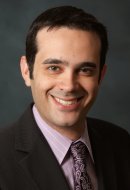 Farzin Forooghian, MD, MSc, FRCSC
Clinical Assistant Professor
Ophthalmology & Visual Sciences
University of British Columbia
Vancouver, BC
Dr. Forooghian is a native of Vancouver, and obtained his Bachelor of Science degree at the University of British Columbia. He attended medical school at the University of Alberta, where he graduated with Honors in Research. Following this, he went to the University of Toronto where he completed his residency in Ophthalmology and obtained a MSc degree in Immunology. He finished his training with a two-year fellowship in medical retina and uveitis at the National Eye Institute in Bethesda, MD. He is currently clinical assistant professor in the Department of Ophthalmology and Visual Sciences at the University of British Columbia.
Dr. Forooghian is actively involved in clinical and translational research, and has authored over 40 publications in peer-reviewed journals. He is a member of the American Society of Retina Specialists and the American Uveitis Society. He is certified by the Royal College of Physicians and Surgeons of Canada and the American Board of Ophthalmology.
---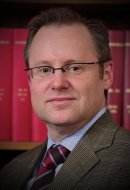 Mark D.J. Greve, MD, FRCSC
Associate Clinical Professor
Edmonton, Alberta
Dr. Greve received his medical degree from the University of Saskatchewan in 1988, following it with an ophthalmology residency there. In the early 1990s, he was a medical/surgical retina fellow at Louisiana State University under the tutelage of Dr. Gholam Peyman. In 1994, he returned to Canada to set up vitreo retinal practice in Edmonton.
Dr. Greve enjoys teaching residents and fellows and has held the post of residency program director and fellowship director. He is currently the chief of vitreo retinal surgery for the Edmonton zone, chair of the OR committee and Fellowship director for the University of Alberta Department of Ophthalmology.
---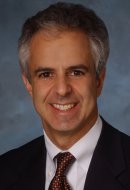 Carl D. Regillo, MD, FACS
Director, Retina Service
Wills Eye Hospital
Professor of Ophthalmology
Thomas Jefferson University
Philadelphia, PA
Dr. Carl D. Regillo is professor of ophthalmology at Thomas Jefferson University, chief of the retina service of Wills Eye Hospital and founder of the Wills Eye Clinical Retina Research Unit in Philadelphia. He received his medical degree from Harvard Medical School and performed his ophthalmology residency and vitreoretinal fellowship at Wills Eye Hospital. He has authored over 100 publications along with over 20 book chapters and eight major books. He is an investigator on numerous major clinical trials developing new medical and surgical treatments for retinal disorders such as macular degeneration and diabetic retinopathy. He lectures worldwide. He serves on the scientific editorial board for several top ophthalmology peer-reviewed journals. As a recognized leader in the field, he is a recipient of the many local, national, and international awards including American Academy of Ophthalmology Achievement, Senior Achievement, and Secretariat Awards and the American Society of Retinal Specialists Honor and Senior Honor Awards.
---