Guest Speakers
Cataract | Cornea | Glaucoma | International and public health ophthalmology | Neuro-ophthalmology | Oculoplastics | Pathology | Pediatrics | Residents | Retina | Uveitis | Vision rehabilitation
---
CATARACT
---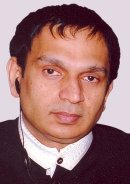 Prof. Amar Agarwal, MS, FRCS, FRCOphth
Chairman and Managing Director
Dr. Agarwal's Eye Hospital and Eye Research Centre
President-Elect: ISRS/AAO (at present)
President: ISRS/AAO (from 2012)
Secretary General: Indian Intraocular Implant and Refractive society
Prof. Amar Agarwal, president-elect of ISRS/AAO, is also the pioneer of Phakonit which is Phako with a Needle Incision Technology. This technique became popularized as bimanual phaco, Microincision Cataract Surgery (MICS) or Microphaco. He is the first to remove cataracts through a 0.7 mm tip with the technique called Microphakonit. He has also discovered no-anesthesia cataract surgery and FAVIT, a new technique to remove dropped nuclei. The air pump, which was a simple idea of using an aquarium fish pump to increase the fluid into the eye in bimanual phaco and co-axial phaco, has helped prevent surge. This built the basis of various techniques of forced infusion for small incision cataract surgery. He has also discovered a new refractive error called aberropia. He has also been the first to do a combined surgery of Microphakonit (700 micron cataract surgery) with a 25 gauge vitrectomy in the same patient thus having the smallest incisions possible for cataract and vitrectomy. He is also the first surgeon to implant a new mirror telescopic IOL (LMI) for patients suffering from age related macular degeneration. He has also been the first in the world to implant a Glued IOL. In this, a PC IOL is fixed in an eye without any capsules using fibrin glue. The Malyugin ring for small pupil cataract surgery was also modified by him as the Agarwal modification of the Malyugin ring for miotic pupil cataract surgeries with posterior capsular defects. Dr. Agarwal's Eye Hospital has also done for the first time an anterior segment transplantation in a 4 month old child with anterior staphyloma. He also has brought out the technique of IOL scaffold in which a three piece IOL is injected into an eye between the iris and the nucleus to prevent the nucleus from falling down in posterior capsular ruptures. Dr. Agarwal's Eye Hospital has also done for the first time a glued endocapsular ring in cases of subluxated cataract.
Prof. Agarwal has received many awards for his work in ophthalmology, most significant being the CASEBEER AWARD, BARRAQUER AWARD and the KELMAN AWARD. His videos have won many awards at the film festivals of ASCRS, AAO and ESCRS. He will be the president of ISRS/AAO from 2012 and is currently the president elect. He has also written more than 50 books which have been published in various languages, including English, Spanish and Polish. He also trains doctors from all over the world in his center on phaco, bimanual phaco, Lasik and retina. He is Chairman and Managing Director of Dr. Agarwal's group of eye hospitals which has 47 eye hospitals. He is also Professor of Ophthalmology at Ramachandra Medical College in Chennai, India. He can be contacted at: dragarwal@vsnl.com.
The hospital website
---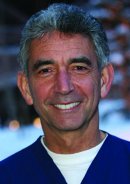 Samuel Masket, MD
Advanced Vision Care, Los Angeles
Clinical Professor of Ophthalmology
David Geffen School of Medicine, UCLA
Jules Stein Eye Institute
As founding partner of Advanced Vision Care, Dr. Masket maintains an active clinical practice in Los Angeles focusing on complex cataract surgery, while remaining involved in clinical research and the teaching of eye surgery. He is clinical professor of Ophthalmology at the Geffen School of Medicine, UCLA, and former chair of the Cataract Special Interest Committee of the American Society of Cataract and Refractive Surgery. He has served as a member of the Board of Trustees of the American Academy of Ophthalmology and is the past president of the American Society of Cataract and Refractive Surgery. Dr. Masket has published extensively, serves on the editorial board of several journals, and is the consultation section editor of the Journal of Cataract and Refractive Surgery. He has been an invited guest surgeon and lecturer in countries throughout the world.
---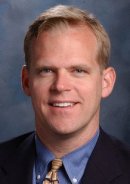 Thomas A. Oetting, MS, MD
Professor of Clinical Ophthalmology
Director Ophthalmology Residency Program
University of Iowa
Chief of Eye Service and Deputy Director of Surgery Service
VAMC Iowa City
Dr. Oetting was raised in Montgomery, Alabama, where his parents still live. He studied electrical engineering on an Air Force ROTC scholarship and then served on active duty and in the reserves for several years. Dr. Oetting received a MS in biomedical engineering from Duke in 1987. He attended medical school at Duke University on a McGaw scholarship and received his MD degree in 1991. He did his ophthalmology residency at the University of Iowa becoming board eligible in 1995. After a brief time in private practice, he returned to the University of Iowa.
Dr. Oetting is currently a Professor of Clinical Ophthalmology and Residency Program Director. He serves as chief of ophthalmology and deputy director for surgery at the Iowa City VAMC. He won the Resident Teaching Award 5 times. He is chair of the AAO Practicing Ophthalmology Curriculum (POC) and Preferred Practice Pattern (PPP) review committees for anterior segment. He serves on the ASCRS Cataract Clinical Committee and the Program Directors Council. He is the editor of the morning rounds section of the AAO EyeNet magazine, executive editor of the AAO Basic Principles of Ophthalmic Surgery and coeditor of the cataract complications section of Cataract and Refractive Surgery Today. He writes and gives lectures in the area of cataract surgery and medical education.
---
CORNEA
---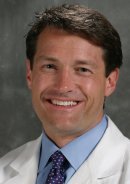 Anthony Aldave, MD
Associate Professor of Ophthalmology
Director of Cornea Service
Director of the Cornea and Refractive Surgery Fellowship Program
Jules Stein Eye Institute
University of California
Los Angeles
Dr. Aldave has received numerous honours during his career, including the Alpha Omega Alpha Scholarship Award for graduating first in his medical school class, the Heed Ophthalmic Foundation Fellowship, the American Ophthalmological Society-Knapp Testimonial Fund Fellowship, the first Claes Dohlman Society Award, and the Achievement and Secretariat Awards from the American Academy of Ophthalmology. In addition to his busy clinical practice, Dr. Aldave directs the Corneal Genetics Laboratory at the Jules Stein Eye Institute. Dr. Aldave's NIH-funded laboratory research focuses on the molecular genetics of the corneal dystrophies, a group of inherited disorders that affect corneal clarity and constitute one of the primary indications for corneal transplantation. Recognized as a leader in his chosen field of scientific investigation, Dr. Aldave has authored over 100 publications, including more than 60 peer-reviewed manuscripts, he has been invited to give more than 100 scientific presentations at local, national and international meetings and he currently serves as a scientific reviewer for 12 ophthalmology and genetics journals.
---
Ronald R. Krueger, MD, MSE
Professor of Ophthalmology
Lerner College of Medicine of Case Western Reserve University
Medical Director, Department of Refractive Surgery
Cole Eye Institute
Cleveland Clinic
Cleveland, Ohio
Dr. Ronald Krueger has been medical director of the Department of Refractive Surgery at the Cleveland Clinic's Cole Eye Institute since 1998, and is professor of ophthalmology at the Lerner College of Medicine of Case Western Reserve University.
He received his medical degree from the University of Medicine and Dentistry of New Jersey in 1987. He completed his ophthalmology residency at the Columbia-Presbyterian Medical Center of New York and two fellowships in cornea and refractive surgery at the University of Oklahoma and the University of Southern California, Los Angeles. Prior to joining the Cole Eye Institute, he was associate professor of ophthalmology at the Saint Louis University Eye Institute.
Dr. Krueger has performed 18,000 refractive surgery procedures, and has authored over 130 peer-reviewed manuscripts and many more abstracts, book chapters and trade journal articles. He was a former secretary of education and board member of the International Society of Refractive Surgery (ISRS) prior to its merger with the American Academy of Ophthalmology (AAO), and now serves on the executive committee and as program committee chairman of the new ISRS/AAO. He has been the associate editor for the Journal of Refractive Surgery for over 15 years and has lectured on refractive surgery in over 40 nations. As a result, he recently received the distinguished Kritzinger Memorial Award from the ISRS/AAO for his contributions to the international advancement of refractive surgery.
Scientifically, Dr. Krueger has 26 years of experience in excimer laser research, including the first physical descriptions of the effects of the excimer lasers on corneal tissue, and many more developments, including the early principles of ocular wavefront customized laser vision correction. To this end, Dr. Krueger has co-organized an international congress on Wavefront Sensing and Optimized Vision Correction for the past 11 years and co-authored the first book on the subject, Customized Corneal Ablation: The Quest for Super-Vision, which was later followed by a second edition. Through his work in wavefront aberrometry, he has characterized the measurement and correction of irregular astigmatism for which he received the 2008 Lans Distinguished Award from the ISRS/AAO. Most recently, his work with aberrometry has led to prototype testing of adaptive optics technology for visual simulation.
He also has over 15 years research experience in ultrashort pulse laser photodisruption of ocular tissue, which has contributed to the clinical use of femtosecond lasers in LASIK. Twelve years ago, he pioneered the concept of using ultrashort pulse (femtosecond) lasers inside the crystalline lens for accommodation restoration, leading to its further development in cataract surgery (capsulotomy and nucleus fragmentation). Most recently, he is exploring the use of femtosecond lasers for lysis of vitreous traction with help of adaptive optics delivery and OCT targeting.
---
GLAUCOMA
---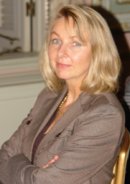 Prof. Ursula Schlötzer-Schrehardt, PhD
University of Erlangen-Nürnberg
Department of Ophthalmology
Ursula Schlötzer-Schrehardt is associate professor and senior scientist at the Department of Ophthalmology, University of Erlangen-Nürnberg, Germany. She received a PhD in biology from the University of Erlangen-Nürnberg in 1992 and joined the Department of Ophthalmology, where she became a faculty member and lecturer in experimental ophthalmology in 1998. Since 2008, she serves as a representative for equal opportunities for the Faculty of Medicine.
Her main research interest is the pseudoexfoliation syndrome, a frequent cause of glaucoma, with a focus on the cellular and molecular pathogenetic mechanisms causing this disorder. Other research interests include corneal biology/pathology and corneal stem cells, glaucoma basic science, extracellular matrix as well as general ophthalmic pathology and ultrastructural research. Her research projects have been continuously supported by the German Research Foundation since 1990. From 1997 until 2009 she was principal investigator and scientific secretary of a Collaborative Research Center on "Glaucomas including Pseudoexfoliation Syndrome." She is Editorial Board member of Experimental Eye Research and Scientific Advisory Board member of The Glaucoma Foundation, New York. She has published over 200 scientific articles in peer-reviewed journals and over 20 book chapters. For her work she recently received the distinguished ICO Ophthalmic Pathology Award of the International Council of Ophthalmology.
---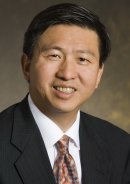 James C. Tsai, MD, MBA, MA (Hon)
Robert R. Young Professor of Ophthalmology and Visual Science
Chair, Department of Ophthalmology and Visual Science, Yale School of Medicine
Chief of Ophthalmology at Yale-New Haven Hospital
A magna cum laude graduate of Amherst College (where he currently serves on its Board of Trustees), Dr. Tsai received his medical degree from Stanford University and his master's of business administration degree from Vanderbilt University. He completed his residency in ophthalmology at the Doheny Eye Institute/University of Southern California. He completed two fellowships in glaucoma at the Bascom Palmer Eye Institute (University of Miami) and Moorfields Eye Hospital (Institute of Ophthalmology, London). Dr. Tsai has also received an honorary master of arts degree from Yale University.
Dr. Tsai has authored over 120 scientific articles, chapters, and textbooks, including the Oxford American Handbook of Ophthalmology and Medical Management of Glaucoma (3rd edition). He has received numerous awards and honours including the Senior Achievement Award from the American Academy of Ophthalmology, a Visionary Award from Fight for Sight, and the Doheny Society of Scholars Medallion.
A past consultant to the Ophthalmic Devices Panel of the Food and Drug Administration (FDA) and former member of the Medicare Evidence Development Coverage Advisory Committee of the Centers for Medicare & Medicaid Services, Dr. Tsai currently serves as chair of the Glaucoma Subcommittee of the National Eye Health Education Program Planning Committee of the National Institutes of Health and as an examiner for the American Board of Ophthalmology. Dr. Tsai is also chair of the Medical Advisory Board of the Glaucoma Foundation, chair of the American Academy of Ophthalmology's Global Ophthalmic News & Education Network Advisory Board, and secretary for the English Language Region for the Pan American Association of Ophthalmology.
---
INTERNATIONAL AND PUBLIC HEALTH OPHTHALMOLOGY
---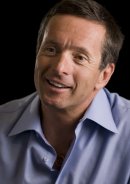 Geoffrey Tabin, MD
Geoffrey Tabin is a professor of ophthalmology and visual sciences and director of international ophthalmology at the John A. Moran Eye Center and University of Utah, specializing in cornea, cataract and refractive surgery. Dr. Tabin graduated from Yale College, earned an MA in philosophy at Oxford as a Marshall Scholar, and then his MD from Harvard Medical School. He is also the co-founder of the Himalayan Cataract Project.
Dr. Tabin has been named the "unsung hero" by the Dalai Lama for his international work and dedication to eradicate unnecessary world blindness and sustain ophthalmic health care in the developing world. Dr. Tabin leads the International Division of the John A. Moran Eye Center as part of his vision to provide high-quality ophthalmic care and education and establish a world-class eye care infrastructure.
The fourth person to climb the "7 summits" - the highest point of all seven continents - Geoff Tabin has pioneered difficult technical rock, ice, and mountaineering routes on all seven continents including the East Face of Mt. Everest. He is the author of Blind Corners: Adventures on Everest and the World's Tallest Peaks, published by Lyons Press in October 2002.
---
NEURO-OPHTHALMOLOGY
---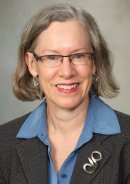 Jacqueline A. Leavitt, MD
Mount Holyoke College, BA biochemistry 1974
Wayne State University School of Medicine, MD 1978
William Beaumont Hospital, Rotating internship 1979
University of Rochester School of Medicine and Dentistry and Strong Memorial Hospital, ophthalmology residency 1982
Private practice, Brockport, NY 1983
Columbia-Presbyterian Medical Center, Edward S. Harkness Eye Institute, neuro-ophthalmology fellowship with Myles M. Behrens 1984
George Washington University Medical Center, Department of Ophthalmology 1991
Mayo Clinic Rochester, Department of Ophthalmology, currently associate professor
---
OCULOPLASTICS
---
Jonathan D. Trobe, MD
I was born in Pittsburgh, Pennsylvania 1943. I moved to Vienna, Austria at age 4 where my father directed services to Holocaust survivors. I lived in Europe until highschool graduation, attending international schools in Vienna, Geneva, Rome, and Paris.
I came back to the United States in 1960 to attend Harvard College, where I was an editor of the college newspaper, The Harvard Crimson. Although I had intended to become a journalist or maybe a diplomat, I had struggled since highschool with herpes simplex keratitis in my right eye and finally needed a corneal transplant. That experience led me to medical school at Harvard, followed by a medical internship at Rush Presbyterian Medical School in Chicago. Knowing more about eyes than other parts of the body, I chose ophthalmology and took a residency at the Wills Eye Hospital in Philadelphia, where I served as chief resident in my final year.
Drafted into the military, I spent two years as an ophthalmologist with the (to me) exalted rank of major in the United States Air Force at Andrews Air Force Base, Washington, DC. I was bent on becoming a corneal surgeon, so I took a year's fellowship in corneal disease at the University of Florida in Gainesville.
After serving two years as chief of the Veterans Administration ophthalmology service in Gainesville, I became absorbed in the nervous system and shifted to neuro-ophthalmology, doing a fellowship in that field at the University of Miami under the mentorship of Joel Glaser, MD, Robert Daroff, MD, and Noble David, MD. I returned to the University of Florida to direct the neuro-ophthalmology service for seven years. For unexplained reasons, I pined to be a neurologist, so I gave up my tenured faculty position to do a residency in neurology at the University of Miami.
After completing a neurology residency in 1986, I accepted a faculty position with joint appointments in ophthalmology and neurology at the University of Michigan where I am professor of ophthalmology and neurology.
I am board-certified in ophthalmology and neurology. I have first-authored or co-authored over 150 peer-reviewed journal articles, first-authored or co-authored eight books, including: The Physician's Guide to Eye Care, now in its 3rd edition and the best-selling publication of the American Academy of Ophthalmology; The Field Guide to the Eyes (Lipppincott); The Neurology of Vision, in the Contemporary Neurology Series (Oxford); Clinical Decisions in Neuro-Ophthalmology (Mosby, with Ronald Burde, MD and Peter Savino, MD), now in its 3rd edition; and Rapid Diagnosis in Neuro-Ophthalmology (Elsevier 2009). I am the author of an online instruction and assessment program in ophthalmology called The Eyes Have It (now available without fee on the American Academy of Ophthalmology website). I am associate editor for ophthalmology of the online general medical resource called Up To Date and associate editor for neuro-ophthalmology of the online neurology resource called Medlink Neurology. I was the editor-in-chief of the Journal of Neuro-Ophthalmology, the official journal of the North American Neuro-Ophthalmology Society, from 2001 to 2010.
---
PATHOLOGY
---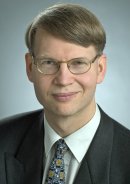 Tero Kivelä, MD, FEBO
Tero Kivelä is currently professor and chair of the Department of Ophthalmology, University of Helsinki, Helsinki, Finland. His main interests include ocular oncology and ophthalmic pathology. He has additional interests in pediatric ophthalmology, vitreoretinal diseases and exfoliation syndrome. He is currently the president of the Ophthalmological Society of Finland, a member of the Board of Directors of the International Council of Ophthalmology, the international liaison officer of the International Society of Ocular Oncology and an associate editor of Acta Ophthalmologica. In the past, he has served as the president and program secretary of the European Vision and Eye Research Association and as the president of the European Board of Ophthalmology. He is a founding member of the European Ophthalmic Oncology Group and an honorary member of the Hungarian Society of Ophthalmology, as well as an active member of several other societies.
---
PEDIATRICS
---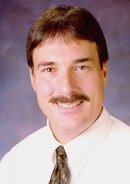 Richard W. Hertle, MD
Chief and Professor of Ophthalmology
Children's Hospital of Akron, Ohio
Director of The Children's Vision Center
Dr. Hertle is chief and professor of ophthalmology at Children's Hospital of Akron, Ohio, and director of the Children's Vision Center. He received his MD from Northeastern Ohio Medical University, completed training in emergency medicine, ophthalmology, ocular motility, and strabismus. He held various positions with the Children's Hospital of Philadelphia, the National Eye Institute, the Walter Reed Army and Bethesda Naval Medical centres, Columbus Children's Hospital and Children's Hospital of Pittsburgh. Dr. Hertle has produced over 175 publications and two texts and serves on the boards of multiple journals and granting agencies. He has been part of over a million dollars of research funding. Dr. Hertle and his wife, Gloriann, have two married children, Jessika, 30 and Jamie, 32 and two grandchildren who all live in the Philadelphia area. He has coached or played ice hockey for 45 years in New York, Ohio, Pennsylvania, and Maryland and is a master's level USA hockey coach.
---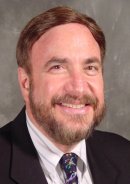 Sherwin J. Isenberg, MD
Gerber Chair in Pediatric Ophthalmology
Professor and Vice-Chairman, Department of Ophthalmology and Jules Stein Eye Institute
Chief of Ophthalmology, Harbor-UCLA Medical Center
UCLA School of Medicine
Dr. Sherwin J. Isenberg serves as the Gerber Professor of Pediatric Ophthalmology and Vice Chairman of the Department of Ophthalmology, Jules Stein Eye Institute at the UCLA School of Medicine. He is also Editor Emeritus of the Journal of the American Association for Pediatric Ophthalmology and Strabismus (J AAPOS).
He has published extensively in 3 areas: neonatal ophthalmology and development of the eye, strabismus, and techniques to reduce pediatric blindness. Among his research accomplishments are the innovation and original testing of povidone-iodine for pre-operative and post-operative use as well as for ophthalmia neonatorum prophylaxis with Dr. Leonard Apt. He has written nearly 200 research papers and book chapters and also wrote and edited two editions of The Eye in Infancy, the only book actually dedicated to the eyes of infants.
Ongoing studies include the use of povidone-iodine to treat the major infectious causes of pediatric blindness worldwide and the development of the conjunctival tissue gas monitor to reduce blindness from retinopathy of prematurity and post-natal cerebral hypoxia.
---
RESIDENTS
---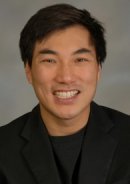 Andrew G. Lee, MD
Professor of Ophthalmology, Neurology, and Neurosurgery: Weill Cornell Medical College
Chairman, Department of Ophthalmology, The Methodist Hospital, Houston, Tex.
Adjunct Professor of Ophthalmology: University of Iowa Hospitals and Clinics
Adjunct Professor of Ophthalmology, Baylor College of Medicine
Clinical Professor of Ophthalmology, Department of Ophthalmology and Visual Sciences, University of Texas Medical Branch at Galveston
Andrew G. Lee, MD, is chair of the Department of Ophthalmology at The Methodist Hospital in Houston, Texas and professor of ophthalmology, neurology, and neurosurgery at Weill Cornell Medical College. He is adjunct professor of ophthalmology at the University of Iowa and at Baylor College of Medicine and a clinical professor at the University of Texas Medical Branch in Galveston, Texas. Dr. Lee serves on the national and international editorial board of 20 journals including the American Journal of Ophthalmology, the Canadian Journal of Ophthalmology, the Japanese Journal of Ophthalmology, the Journal of Neuro-ophthalmology, and Eye and he has published over 300 peer-reviewed publications, 40 book chapters, and five full textbooks in ophthalmology. He has been the invited speaker at over 200 national and international eye meetings. Dr. Lee has received the American Academy of Ophthalmology achievement award, secretariat award, and senior achievement award.
---
RETINA
---
Due to unforeseen circumstances, Dr. Do is unable to attend the meeting.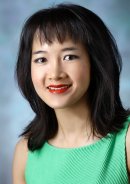 Diana V. Do, MD
Associate Professor of Ophthalmology
Assistant Head of Retina Fellowship Training Program
Retina Division
The Wilmer Eye Institute
The Johns Hopkins University School of Medicine
Baltimore, Maryland USA
Diana V. Do, MD, is an Associate Professor of Ophthalmology and Assistant Head of the Retina Fellowship Training Program at the Wilmer Eye Institute (Department of Ophthalmology), the Johns Hopkins University School of Medicine in Baltimore, Maryland. Dr. Do graduated summa cum laude from the University of California, Berkeley. She obtained her medical degree from the University of California San Francisco School of Medicine where she was awarded the prestigious University of California Regents Scholarship, and she was elected into the Alpha Omega Alpha honour society. After her internship in medicine at the Massachusetts General Hospital/Harvard Medical School, she completed both her ophthalmology residency and surgical/medical retina fellowship at the Wilmer Eye Institute.
Dr. Do also serves as a member of the Admissions Committee for the Johns Hopkins University School of Medicine and on the Residency Selection Committee for the Wilmer Eye Institute. She is an active member of the Maryland Society of Eye Physicians and Surgeons (MSEPS) and has been the scientific program chair for the MSEPS Ophthalmic Convention from 2009-2011. Her academic achievements have been recognized with numerous national awards including the Heed Ophthalmic Foundation Clinician-Scientist Award, the Ronald G. Michels Fellowship Foundation Award, and the Achievement Award from the American Academy of Ophthalmology.
---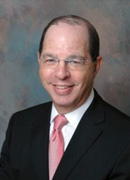 Yale L. Fisher, MD
Clinical Professor of Ophthalmology (Voluntary)
Bascom Palmer Eye Institute, Miami, Florida
Clinical Professor of Ophthalmology
New York Presbyterian Hospital-Weill Cornell Medical Center, New York NY
Dr. Fisher, a graduate of Cornell University and Cornell Medical College, is a practicing clinician with over 40 years experience in the field of Vitreoretinal Diseases. His interests include Imaging, (Ultrasonography and Optical Coherence Tomography) and Vitreoretinal Surgery with extensive work in the field of endoscopy.
Publications include over 60 articles, 5 Books and Chapters and hundreds of worldwide lectures in the field of Imaging and Retinal Disease.
Honours have included the AAO Senior Honor Award and Numerous Named Lectures including the Victor T. Curtin Visiting Professor at Bascom Palmer.
He is a member of numerous dedicated societies including the Retina Society, America Society of Retinal Surgeons and the international society, Club Jules Gonin.
Academic Societies include Phi Beta Kappa and Alpha Omega Alpha.
Dr. Fisher currently practices at Vitreous, Retina, Macula Consultants of New York and Bascom Palmer Eye Institute, Miami.
---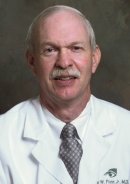 Harry W. Flynn Jr, MD
Dr. Flynn is the J. Donald M. Gass Distinguished Chair in Ophthalmology at the University of Miami, Miller School of Medicine.Heis Professor of Ophthalmology at the Bascom Palmer Eye Institute (BPEI) and specializes in medical and surgical treatment of diseases of the retina and vitreous. He received a Bachelor of Science degree at Wake Forest University and his Doctor of Medicine degree at the University of Virginia, School of Medicine. After an internship at the California Pacific Medical Center (CPMC) in San Francisco, Dr. Flynn returned to UVA for residency and to CPMC for retina fellowship. Dr. Flynn completed two years of active duty in the United States Army at the Brooke Army Medical Center in San Antonio. He joined the faculty at the BPEI, University of Miami in 1978.
Dr. Flynn has a special interest in diabetic retinopathy and complications of cataract surgery.
He has been author or co-author of more than 330 publications as well as 53 book chapters. He has edited or co-edited four books including Diabetes and Ocular Disease: Past, Present, and Future Therapies and Vitreoretinal Disease: The Essentials. Dr. Flynn has held numerous administrative positions including president of the Vitreous Society (1992-1993), president of the Miami Ophthalmological Society (1999) and president of the Retina Society (2002-2003). Dr. Flynn has served as senior editor for Section 12 (Retina) of the Basic and Clinical Science Course for the American Academy of Ophthalmology. He has also served as co-director of the Retina Subspecialty Day for the American Academy of Ophthalmology (AAO). He serves on the editorial board of numerous journals including the American Journal of Ophthalmology, RETINA, Ophthalmic Surgery, Imaging and Lasers, and Evidence Based Ophthalmology. He currently serves on the Data and Safety Monitoring Committees for DRCR Network, SCORE Study and Regeneron VEGF-Trap Studies. He received the AAO's Life Achievement Honor Award in 2008. In 2011 Dr. Flynn received 3 honours including the John Harry King Memorial Lecture, Walter Reed Army Medical Center; the Shaler Richardson, M.D Service to Medicine Award, Florida Society of Ophthalmology; and the UMMG Faculty Hero Award. Dr. Flynn also received the America's Top Doctors (Castle-Connolly) award for 10 years in a row, 2001-2011.
---
UVEITIS
---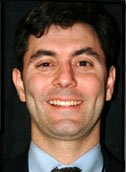 Eric B. Suhler, MD, MPH
Co-director, Uveitis Clinic
Casey Eye Institute
Associate Professor of Ophthalmology
Oregon Health and Science University
Chief of Ophthalmology
Portland VA Medical Center
After completing his training in ophthalmology at the Casey Eye Institute in 2000, Dr. Suhler received two years of training in uveitis, clinical ocular immunology, and clinical research at the National Eye Institute of the National Institutes of Health in Bethesda, Maryland from 2000 to 2002, and completed a master's in public health from OHSU in 2007. He is co-director of the OHSU Uveitis Clinic, where he sees patients on referral from eye care providers throughout the Pacific Northwest. He is active in clinical research and clinical trials utilizing cutting edge immunotherapeutic drugs for the treatment of ocular inflammatory diseases and has regularly presented the results of these trials at national and international research meetings. Dr. Suhler also directs the Casey Uveitis Fellowship.
Dr. Suhler is also chief of ophthalmology at the Portland Veterans Administration Medical Center. He received his undergraduate education at Southern Methodist University in Dallas, Texas, and attended medical school at the University of Texas Southwestern Medical Center in Dallas.
---
VISION REHABILITATION
---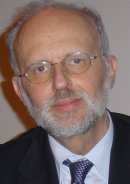 Avinoam B. Safran, MD
Avinoam B. Safran, MD studied at the Geneva University, where he received his medical degree in 1971, and later his ophthalmologist diploma. He performed a fellowship in neuro ophthalmology at the BPEI in Miami and a visiting fellowship in San Francisco, in 1977-1978. He was appointed associate professor of neuro-ophthalmology at the Geneva University in 1987, and professor of ophthalmology and chairman of Geneva department of ophthalmology in 1998. He edited a major neuro-ophthalmology textbook in French and two books on the neuroscientific approach to low vision. He served on the boards of several international journals, and presided over the International Neuro-Ophthalmology Society in 2003-2004. After retiring from Geneva University in 2010, he was appointed associate professor at Paris-6 University. His research mainly focused on cerebral plasticity following lesions in visual pathways, including studies on perceptual filling-in and spatial distortion, visual search strategies according to visual field defects, retinal prostheses, and augmented reality algorithms for head-mounted devices.