Residents' Lunch Symposium
Seeing from Sea to Sea: International Ophthalmology Opportunities
Saturday, June 7
1215-1330
Summit Suite, 8th floor
Attendance at this event is complimentary, but advance registration is required. Presented by CORS - the Canadian Ophthalmology Residents' Society – a division of the COS.
Please join us for the annual residents' lunch, which always sells out! This year we have invited 3 leaders in ophthalmology to share their inspiring experiences abroad. We hope you get a chance to catch up with colleagues while learning about global health in our field.
Objectives
At the end of this session, participants will be able to:
Understand ophthalmologic needs in underserved regions
Identify organizations that provide ophthalmic services in remote areas
Initiate involvement in international ophthalmology
---
Guest
David Hunter Cherwek, MD

Moderator
Kim Le
Faculty
Hady Saheb
Karim Damji
---
Schedule and description

1215
Lunch
1225
Welcoming remarks
Kim Le
1230
Nakurmiik: ophthalmology in Nunavut
Hady Saheb
1245
Multidimensional encounters: tackling avoidable blindness in India and sub-Saharan Africa through institutional capacity building and civil society engagement
Karim Damji
1300
Incorporating global efforts into your career in ophthalmology
Hunter Cherwek
---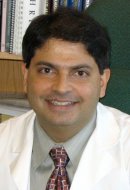 Karim F. Damji MD, FRCSC, MBA
Dr. Damji is a professor at the University of Alberta and director of residency training. He completed his residency at the University of Ottawa and fellowship training in glaucoma at Duke University. He has a passion for developing institutional capacity to enhance quality of glaucoma care in underserviced areas within Canada and Africa and is currently developing a model for teleglaucoma.
Dr. Damji has authored over 100 peer review publications, contributed to Canadian evidence based guidelines on glaucoma, and co-authored recent editions of Shields' Textbook of Glaucoma. He has received awards for excellence in teaching, research and humanism.
See editorial commentary by Dr. Damji: Strengthening institutional capacity for glaucoma care in sub-Saharan Africa
---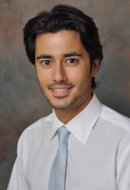 Hady Saheb, MD MPH FRCSC DABO
Dr. Saheb is currently practising glaucoma and complex anterior segment surgery at the McGill University Health Centre, and is a consultant on the Ophthalmic Devices Panel for the US Food and Drug Administration. His clinical and research interests include micro-invasive glaucoma surgery and angle closure glaucoma.
Dr. Saheb performed his ophthalmology residency and medical school at McGill University followed by a glaucoma fellowship at the Bascom Palmer Eye Institute of the University of Miami. He completed further training in complex anterior segment surgery and novel surgical devices with Dr. Ike K Ahmed at the University of Toronto. He also completed a master's degree in public health at the Johns Hopkins University Bloomberg School of Public Health, with an interest in clinical trials and health management.