Guest speakers
Cataract | Cornea | Glaucoma | International ophthalmology | Neuro-ophthalmology | Oculoplastics | Pathology | Pediatrics | Uveitis | Vision rehabilitation
---
CATARACT
---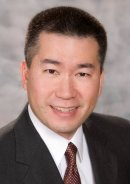 Daniel H. Chang, MD
Cataract and Refractive Surgeon
Corneal Specialist
Partner, Empire Eye and Laser Center
Bakersfield, California
Dr. Chang is a board certified ophthalmologist who graduated with honors from the California Institute of Technology. He completed medical school at Duke University, ophthalmology residency at Emory University, and a cornea and refractive surgery fellowship at Minnesota Eye Consultants. After practising briefly in Phoenix, Arizona, Dr. Chang is now partner at Empire Eye and Laser Center in Bakersfield, California. Dr. Chang is a volunteer surgeon and a founding board member for Advanced Center for Eyecare, a non-profit clinic that provides medical and surgical eyecare to the uninsured and underinsured people in California's central valley. Dr. Chang has special research interest in the optics of lenticular vision correction, which includes the evaluation of the material and optical properties of IOLs as well as the diagnostic and surgical techniques needed for optimal centration and alignment of IOLs.
---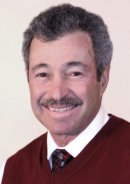 Robert H. Osher, MD
Professor of Ophthalmology, University of Cincinnati
Medical Director Emeritus, Cincinnati Eye Institute
Dr. Osher is a professor of ophthalmology at the University of Cincinnati and medical director emeritus of the Cincinnati Eye Institute. His practice has been limited to cataract and implant surgery by referral for 32 years. Dr. Osher served his residency at the Bascom Palmer Eye Institute and completed three fellowships in Miami and at the Wills Eye Hospital in Philadelphia. He is the recipient of the Lifetime Achievement Award and the Kelman Award from the AAO, the Gold Award in Australia, the Lim Award in Asia, and the Kelman Award in Brazil. Dr. Osher has also received the prestigious Binkhorst Award and the Innovator's Award from the American Society of Cataract and Refractive Surgery. He is the founder and editor of the Video Journal of Cataract and Refractive Surgery.
---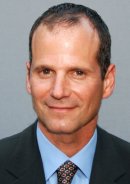 Steven G. Safran, MD
Private Practice
Lawrenceville, New Jersey USA
Dr. Safran is in solo private practice in Lawrenceville, New Jersey. He completed his residency at New York University 1991 followed by a fellowship in cornea at Duke University Eye Center in 1992. He has been in practice since then with a focus on anterior segment surgery and a special interest in cataract surgery and intraocular lens related problems. He is a member of the editorial board for Eyeworld and writes a monthly Anterior Segment Grand Rounds article for that journal on complicated case management.
---
CORNEA
---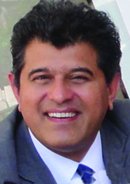 Sheraz M. Daya, MD, FACP, FACS, FRCS(Ed), FRCOphth
Medical Director
Centre for Sight
London, UK
Dr. Daya is the founder and medical director at the Centre for Sight, based in London and East Grinstead. He graduated with Honors from the Royal College of Surgeons in Dublin and continued his internship at the Royal Victoria Hospital in Belfast. He then completed his residency training in internal medicine at the New York Downtown Hospital in New York, followed by a residency in ophthalmology at Cornell University, New York, New York.
He underwent fellowship training in Cornea, Anterior Segment, and Keratorefractive Surgery at the University of Minnesota under the tutelage of Edward J. Holland, MD, and Richard Lindstrom, MD. Following a short period practicing in New York City, Dr. Daya emigrated to the United Kingdom to take up appointment as Director and Consultant at the Corneoplastic Unit & Eye Bank, Queen Victoria Hospital, East Grinstead.
In 1995, Dr. Daya was amongst the first surgeons in the UK to perform Lasik and realised refractive surgery was here to stay. This compelled him to open a centre for excellence in refractive surgery and the Centre for Sight was born.
Dr. Daya's main areas of interest and expertise include lamellar transplantation, high-risk corneal transplantation, ocular surface rehabilitation including stem cell transplantation, anterior segment reconstruction, keratorefractive and lens surgery. He has been involved in innovative work in these areas since 1992.
Dr. Daya has been an invited lecturer nationally and internationally. He is the founding chief medical editor of Cataract & Refractive Surgery Today-Europe and has served on the refractive committees of the European Society of Cataract and Refractive Surgery (ESCRS) and Royal College of Ophthalmologists. He has also served on the Cornea committees of the American Society of Cataract and Refractive Surgery (ASCRS), ESCRS, and been a board member of the Cornea Society. He is a Fellow of numerous colleges including the American College of Physicians, American College of Surgeons, International College of Surgeons, Royal College of Surgeons, and the Royal College of Ophthalmologists. He is also a recipient of the American Academy of Ophthalmology's Achievement Award (1999) and the Senior Achievement Award (2009).
---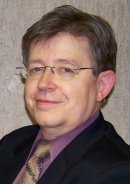 William Ehlers, MD
Dr. Ehlers is a corneal specialist and assistant professor at the University of Connecticut Health Center in Farmington, Conn. He has a 20+ year history of cataract and refractive surgery. Dr. Ehlers has written and lectured extensively on contact lens complications and safety. He has served as president of the Contact Lens Association of Ophthalmology, secretary of certification for the Joint Commission on Allied Health Personnel (JCAHPO) and is a past president of JCAHPO.
---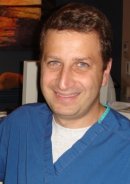 Samir Melki, MD, PhD
Attending Physician, Cornea and Refractive Surgery
Massachusetts Eye & Ear Infirmary
Harvard Medical School
Medical Director - Ophthalmology
UK Specialist Hospitals
Boston, Mass., USA
Dr. Melki completed a fellowship in cornea and refractive surgery at the Mass Eye and Ear Infirmary in 2000. His previous education included a BS from the American University in Beirut, an MD PhD from Vanderbilt University and an Ophthalmology residency at Georgetown University. Dr. Melki founded the Boston Eye Group in 2000 and has since pursued an academically-oriented practice. He joined the Cornea service at MEEI in 2007 as a part-time faculty. Dr Melki is the medical director for Ophthalmology at the UK specialist hospitals where he oversaw the delivery of about 20,000 cataract procedures since 2005. Dr. Melki actively participates in the fellowship training program at MEEI. His clinical practice is oriented towards refractive surgery as well as cataract and corneal surgery. He has performed more than 10,000 refractive procedures since 1998. His academic activities have led to the publication of many peer-reviewed articles, 3 textbooks as well as regular participation in various courses at US and international meetings. Dr. Melki's main research project involves developing an intraocular device to wirelessly measure intraocular pressure. He was the first person to implant such a device during cataract surgery in a patient with glaucoma in 2011.
---
GLAUCOMA
---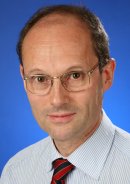 Jost Jonas, MD
Professor of Ophthalmology and Chairman, Dept of Ophthalmology
Faculty of Clinical Medicine
Mannheim, Ruprecht-Karls-University Heidelberg, Germany
Professor Jonas is currently professor and chairman of the Department of Ophthalmology of the Medical Faculty Mannheim of the Ruprecht-Karls-University Heidelberg in Germany.
Professor Jonas has research interests in the intravitreal application of medication as treatment of intraocular edematous, proliferative and neovascular diseases, intravitreal cell-based (drug) therapy, homologous intravitreal bone-marrow transplantation, retinal microglial cell system, femtosecond laser assisted surgery of the cornea, contact lens associated ophthalmodynamometry for measurement of the retinal arterial and venous blood pressure, morphologic diagnosis of optic nerve diseases including the glaucomas, and population-based studies (Beijing Eye Study; Central India Eye and Medical Study; Beijing Eye Childhood Study; Beijing Eye Public Health Care Project).
Professor Jonas is on the editorial board of several European ophthalmic journals.
For his research, he is a member of the German Academy of Science Leopoldina, the Glaucoma Society of the International Congress of Ophthalmology, the Macula Society, and the Retina Society. He has received the Glaucoma Award of the German Ophthalmologic Society, the Junior and Senior Award of the American Academy of Ophthalmology, and the International Gold Awards of the Chinese Ophthalmologic Society. He is Fellow of the Association of Research in Vision and Ophthalmology ARVO.
---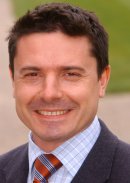 Ivo Kocur MD MA MSc MBA
Prevention of Blindness and Deafness
World Health Organization
Geneva Switzerland
Ivo Kocur is based at the World Health Organization headquarters in Geneva where he has served for over a decade. He was involved initially in the global coordination of "VISION 2020: The Right to Sight," a major international partnership for the elimination of avoidable blindness.
Through the development of national eye health plans, international and national public health eye care workshops, data collection on eye care services and eye health, he has been actively engaged in assisting WHO member states regarding eye care projects worldwide. He has had a major role in the development of three World Health Assembly resolutions on the prevention of avoidable blindness globally, two comprehensive global action plans for eye health, including the most recent one, 2014-2019. His current focus in the implementation of 2009-2013 global eye health action plan, covering best practice and cost effective interventions, monitoring of eye care provision, advocacy, human resource development, and educational programs.
He is member of the International Advisory Panel to the International Council of Ophthalmology, the Global Education and Outreach Committee of the American Academy of Ophthalmology, and Editorial Advisor for the Bulletin of the World Health Organization.
He previously taught at the Charles University Prague, Czech Republic, where he established the Lions International Educational Center of Ophthalmology, an institution that serves many European countries through the provision of educational programmes to eye care professionals, public health research, and monitoring of eye care services. He obtained his medical degree in the Czech Republic, then completed a Master of Science in Community Eye Health at the University College London, a Master of Arts in International Management and Diplomacy from the Diplomatic Academy of London, followed by a Master of Business Administration at the European University in Geneva, Switzerland. Alongside his WHO responsibilities, he lectures internationally on issues of public eye health.
---
INTERNATIONAL OPHTHALMOLOGY
---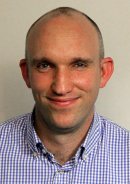 Robert Lindfield MB ChB, MSc, MRCOphth, FFPH
Clinical Lecturer in Public Health Ophthalmology
International Centre for Eye Health
London School of Hygiene and Tropical Medicine
London, UK
Robert Lindfield is a public health ophthalmologist based at the London School of Hygiene and Tropical Medicine. He teaches on the Masters programme in Public Health for Eye Care and his main research interest is quality of surgical care in low and middle income countries, with a focus on cataract surgery. He is a medical advisor to ORBIS, a global eye charity, and recently spent 18 months in Ethiopia where he was closely involved in trachoma control programmes.
---
NEURO-OPHTHALMOLOGY
---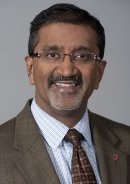 Anil D. Patel, MD FRCSC FACS
Clinical Associate Professor of Ophthalmology
Medical Director
Dean McGee Eye Institute
Oklahoma City, Oklahoma USA
Dr. Patel is a clinical associate professor of ophthalmology and the medical director of the Dean McGee Eye Institute in Oklahoma City. He completed medical school and subsequent training in internal medicine and residency in ophthalmology at the University of Saskatchewan, Saskatoon. This was followed by a two-year fellowship in neuro-ophthalmology at the University of Iowa Hospitals and Clinics in Iowa City. He holds specialty certification in both Canada and the United States.
Dr. Patel joined the faculty of the University of Saskatchewan in 1998 and was promoted to department chairman in 2000. In 2004, he was recruited to the Dean McGee Eye Institute in Oklahoma City as a neuro-ophthalmologist.
Dr. Patel has published extensively in his field. He has also served on the editorial board of Focal Points, an American Academy of Ophthalmology publication. He was an examiner for the Royal College of Physicians and Surgeons of Canada. He is a Fellow of the Royal College of Physicians and Surgeons of Canada, American College of Surgeons, American Academy of Ophthalmology and North American Neuro-Ophthalmology Society. In addition, he is a member of the American Medical Association and Oklahoma Academy of Ophthalmology.
Dr. Patel is extensively involved in medical student and resident education, as well as a preceptor for the neuro-ophthalmology fellowship at the Dean McGee Eye Institute. He has been selected to the 'Best Doctors in America' list since 2007.
---
OCULOPLASTICS
---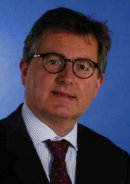 Prof. Dr. med. Christoph Hintschich, FEBO
Head, Oculoplastic and Orbital Service
Munich University Eye Hospital
Christoph Hintschich studied medicine in Frankfurt/Main, Munich and Boston. In 1991, he graduated in ophthalmology from the University of Munich, then went on to specialize in eyelid and orbital surgery. He was a fellow to C. Beyer-Machule (Munich), R. Collin (London) and L. Koornneef (Amsterdam). In 2002, he was appointed full professor of ophthalmology at the Ludwig-Maximilians-University in Munich. He is head of the oculoplastic and orbital service at the Munich University Eye Hospital, where he is involved in patient care, teaching and research. In 1993 he became full member of the European Society of Ophthalmic Plastic and Reconstructive Surgery (ESOPRS) and, since 2006, he has served as secretary of ESOPRS. He is a Fellow of the European Board of Ophthalmology, spokesman for the Section of Oculoplastic and Reconstructive Surgery of the German Ophthalmological Society and a member of the editorial board of several ophthalmological journals. He has published numerous articles in peer-reviewed journals and has written chapters on ophthalmic plastic surgical topics in renowned textbooks. His main professional interests are functional and esthetic eyelid surgery and orbital surgery, in particular surgical rehabilitation in Graves´ disease and anophthalmic socket management. He is married to Monika Hintschich, has three sons and lives in Munich.
---
PATHOLOGY
---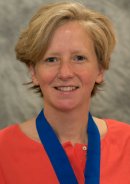 Prof. Sarah Coupland, MBBS, PhD, FRCPath
George Holt Chair of Pathology
University of Liverpool
Liverpool, United Kingdom
Professor Coupland is a senior pathologist at the Royal Liverpool University Hospital, and professor and academic lead of pathology at the University of Liverpool. She is the lead pathologist for the Liverpool Ocular Oncology Centre, which receives patients and tumour specimens from all over the world. She heads a successful team of students and scientists called the Liverpool Ocular Oncology Research Group, which she established together with Prof. B. Damato. She is the also the lead hematopathologist, director of the Liverpool Tissue Bank of the Royal Liverpool University Hospital, as well as deputy head of the Department of Molecular and Clinical Cancer Medicine. Her international commitments include: president of the International Society of Ophthalmic Pathology and President of the European Ophthalmic Oncology Group.
Professor Coupland has given more than 90 invited lectures around the world, some being prestigious keynote lectures. She has published more than 140 scientific articles, with at least 68 of these as first or senior author, with an H-index of 28. This is in addition to 16 textbook chapters. Her major scientific achievements include devising the first TNM staging system for ocular adnexal lymphomas; clarification of intraocular lymphomas; developing a novel system for grading conjunctival melanocytic lesions; and successfully translating molecular typing of uveal melanoma from a research tool into routine clinical practice.
---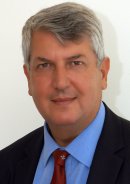 Bertil Damato, MD, PhD, FRCS
Hon. Professor, Royal Liverpool University Hospital
Liverpool, United Kingdom
Bertil Damato is director of the Adult Ocular Oncology Service in Liverpool, which he established in 1993. This service receives more than 700 new patients each year from all over the UK and from overseas, with about 250 of these patients having ocular melanoma. Therapeutic options provided in Liverpool include plaque and proton beam radiotherapy, transpupillary thermotherapy and photodynamic therapy, and trans-scleral and and endo-resection. Since 1999, genetic tumour typing has routinely been provided to patients with uveal melanoma and this has enabled the development of personalised prognostication based on clinical, histologic and genetic predictors. Dr. Damato has published approximately 200 papers, more than 40 textbook chapters and three textbooks, one as sole author. He has served as president of the European Ophthalmic Oncology Group, president of the European Vision and Eye Research Association and is current president of the International Society of Ocular Oncology.
---
PEDIATRICS
---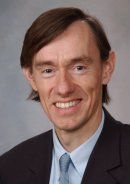 Jonathan M. Holmes, MD
Joseph E. and Rose Marie Green Professor of Visual Sciences
Professor of Ophthalmology
Mayo Clinic
Rochester, Minn., USA
Professor Holmes is currently the Joseph E. and Rose Marie Green Professor of Visual Sciences at Mayo Clinic, Rochester MN, USA. He trained at Cambridge University and Oxford University in England for medical school, Loyola University Chicago for pediatrics internship and ophthalmology residency, and University of Michigan, Ann Arbor, for pediatric ophthalmology and strabismus fellowship. Following a faculty position at Loyola University Chicago, he joined the staff of the Mayo Clinic in 1995 and completed an 8-year term as chair of ophthalmology in 2009. He is currently network chair of the Pediatric Eye Disease Investigator Group, conducting multicentre randomized clinical trials and prospective observational studies in strabismus, amblyopia and other pediatric eye conditions. Professor Holmes has a busy strabismus surgery practice at Mayo Clinic and leads a research team which focuses on developing new outcome measures for strabismus and amblyopia, including new instruments to assess health-related quality of life.
---
RETINA
---
William F. Mieler, MD
Professor and Vice-Chairman
Director, Residency and Vitreoretinal Fellowship Training
Illinois Eye and Ear Infirmary
UIC Department of Ophthalmology & Visual Sciences
Chicago, Illinois USA
Dr. Mieler is Professor and Vice-Chairman, Department of Ophthalmology & Visual Sciences at the University of Illinois at Chicago, Chicago, IL. He also serves as the Residency Program Director, and as the Director of Vitreoretinal Fellowship Training. His specialty areas include diseases and surgery of the retina and vitreous, along with ocular oncology.
Dr. Mieler received his Doctorate of Medicine degree at the University of Wisconsin-Madison, Medical School (1979). After completion of his Internship at Mercy Hospital Medical Center in San Diego, CA (1980), he completed his three-year ophthalmology residency at the Bascom Palmer Eye Institute, University of Miami, Miami, FL (1980-83). This was followed by a one-year vitreoretinal fellowship at the Eye Institute, Medical College of Wisconsin, Milwaukee, WI (1983-84). He then returned to the Bascom Palmer Eye Institute where he served as Chief Resident and Clinical Instructor (1984-85). Dr. Mieler then completed a second fellowship in Ocular Oncology, at Wills Eye Hospital, Thomas Jefferson University, Philadelphia, PA (1985). In 1985, he joined the full-time faculty at the Medical College of Wisconsin, where he became Professor of Ophthalmology (1992) and was awarded the Jack A. and Elaine D. Klieger Chair in Ophthalmology (1998). Dr. Mieler then joined the faculty at the Baylor College of Medicine, in Houston, TX, as Professor of Ophthalmology (1999-2004). He then accepted the position of Professor and Chairman, Department of Ophthalmology, at the University of Chicago (2004-08), prior to his current position at the University of Illinois at Chicago (2008-present).
Dr. Mieler has authored or co-authored more than 325 scientific papers, 70 book chapters, and 5 textbooks. He is/has been the Principle Investigator or co-Investigator of more than 50 Scientific Grants and Collaborative Studies. He has served the American Board of Ophthalmology (ABO) as a Board Director (1997-2005), Chairman of the Board (2005), as Associate Executive Director (2006), and as Emeritus Director (2006-present). He serves on several committees with the American Board of Medical Specialties (ABMS). Dr. Mieler is also the past President of the Macula Society (2003-04), and he recently received the Gass Medal (2013). He has served on the Executive Committees of the Retina Society and the American Society of Retina Specialists (ASRS). In 2011, he was named recipient of the Founders Award by the ASRS. He is a past member of the Pan-American Board of Directors (2001-08), and he currently chairs the Foundation Grants Committee (2006-present). Dr. Mieler currently serves on the ARVO Board of Trustees (2010-14), representing the Retina section. He has served on the Editorial Board of Archives of Ophthalmology, RETINA, and Current Eye Research, and he also serves as a scientific reviewer for 25 additional scientific journals. From the American Academy of Ophthalmology (AAO), he has received the Honor Award (1992), the Lifelong Education for the Ophthalmologist Award (2000), the Senior Honor Award (2001), and the Life Achievement Honor Award (2011). He also has served as a member of the AAO Council (2001-08), and the EyeNet Editorial Advisory Board (2003-07). He continues to serve the AAO as a Media Spokesman (2001-present), as Chair of the Schepens Award Committee (2007-10), and as Chair of the Subspecialty Day Committee (2011-15).
---
UVEITIS
---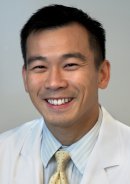 Steven Yeh, MD
Director, Uveitis and Ocular Immunology Service
Assistant Professor of Ophthalmology
Section of Vitreoretinal Surgery and Disease
Emory Eye Center, Emory University School of Medicine
Atlanta, GA USA
Dr. Yeh is the Director of the Uveitis Service at Emory University. He is an Assistant Professor in Ophthalmology and Pediatrics and specializes in the care of patients with uveitis and vitreoretinal surgical diseases. After residency training at the Cullen Eye Institute, Baylor College of Medicine, he completed a combined Uveitis and Medical Retina fellowship at the National Eye Institute, National Institutes of Health, followed by a Vitreoretinal Surgery Fellowship at the Casey Eye Institute, Oregon Health and Science University.
Dr. Yeh's clinical and research interests include diagnostic imaging for the management of posterior uveitis, local and systemic immunotherapy for adult and pediatric uveitis, and intravitreal antiviral therapies for herpetic viral retinitis. He currently serves on the Ophthalmic Technology Assessment Committee and the Uveitis Knowledge Base Panel of the American Academy of Ophthalmology. Dr. Yeh has also received the Honor Award from the American Society of Retina Specialists.
---
VISION REHABILITATION
---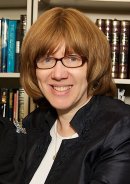 Janet S. Sunness, MD
Medical Director, the Richard E. Hoover Low Vision Rehabilitation Services
Greater Baltimore Medical Center
Baltimore, Md., USA
Dr. Sunness specializes in retinal disease, low vision rehabilitation, and clinical electrophysiology and visual function testing. She is the medical director of the Hoover Low Vision Rehabilitation Services at the Greater Baltimore Medical Center. She was on the Wilmer faculty for 20 years, during which she directed a large NIH-funded study of advanced dry age-related macular degeneration, whose findings have served as the basis for most clinical research and trials for this condition.
She has done pioneering work in using microperimetry for understanding macular disease, and reported the first case of visual cortex mapping in macular degeneration as part of an NIH grant on neuroplasticity. She also has done important work on Stargardt disease. She was the 2011 recipient of the Gass Medal from the Macula Society. She is on the vision rehab committee of the American Academy of Ophthalmology. She received her hospital's Compassionate Caregiver Honor Award in 2009.